Root ZX II OTR low speed handpiece module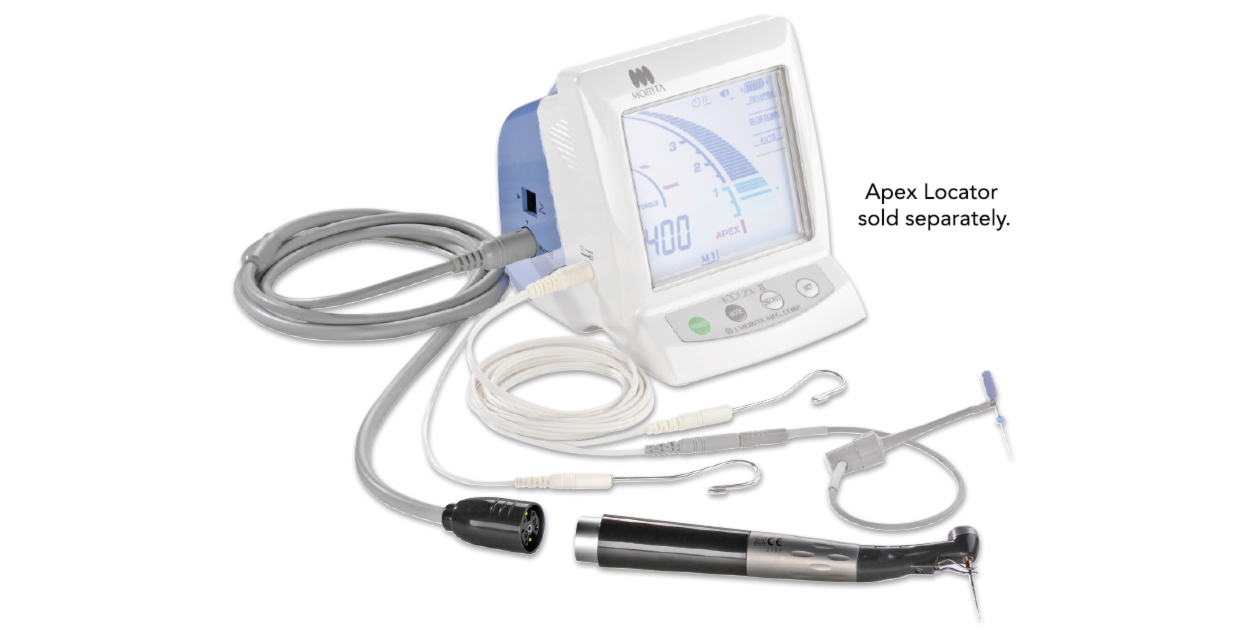 Product Details
This optional add-on enhancement allows the Root ZX II to function as a low speed handpiece offering speeds from 150 – 800 rpm, allowing the clinician to prepare root canals while displaying precise and accurate measurements of the root canal.
The handpiece control module snaps easily onto the back of the apex locator unit, permitting use as an apex locator, low speed handpiece or a combination of both functions.
The handpiece is lightweight (70g weight for micromotor plus contra-angle) and compact (head length 12.5mm).
Pre-programmed with 5 automatic safety modes: auto motor start/stop, auto torque reverse, auto torque slow down, auto apical reverse, auto apical slow down; also user programmable.
Safco Complete Satisfaction Guarantee
You are welcome to use the Root ZX II OTR low speed handpiece module on a complete satisfaction guarantee basis; if you are not fully satisfied with this product,
return it within 30 days for a complete refund.
You may use one in your office on a trial basis; however, we can only accept the return of one unit in used condition.