Apex ID® digital apex locator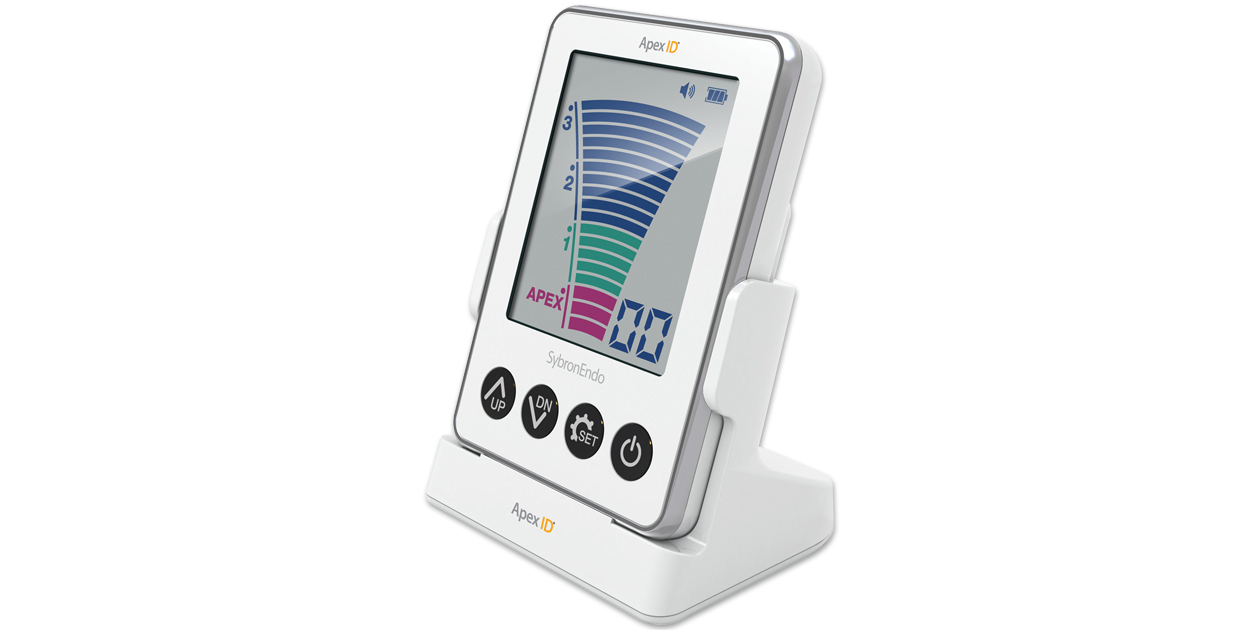 Free item will be of equal or lesser value to lowest price purchase item.
Product Details
The Apex ID provides accurate, consistent and dependable readings in almost any canal condition; whether dry, wet, bleeding, or filled with saline, EDTA or NaCl.
Customize the 'zero point' based on clinical judgement. No need to constantly monitor the visual display; the audible signal will alert you when you've reached the preferred zero point.
Other key features include:
Continuous calibration
Large digital color display
A single cord with separate leads for lip clip and file holder
File holder for posterior teeth
Compact size for easy storage - just 2 1/2" x 3 3/4" with a large easy-to-read screen. No charger required; uses common AAA 1.5V batteries.


Safco Complete Satisfaction Guarantee
You are welcome to use the Apex ID digital apex locator on a complete satisfaction guarantee basis; if you are not fully satisfied with this product,
return it within 30 days for a complete refund.
You may use one in your office on a trial basis; however, we can only accept the return of one unit in used condition.