MultiPly™
(Made in Israel.)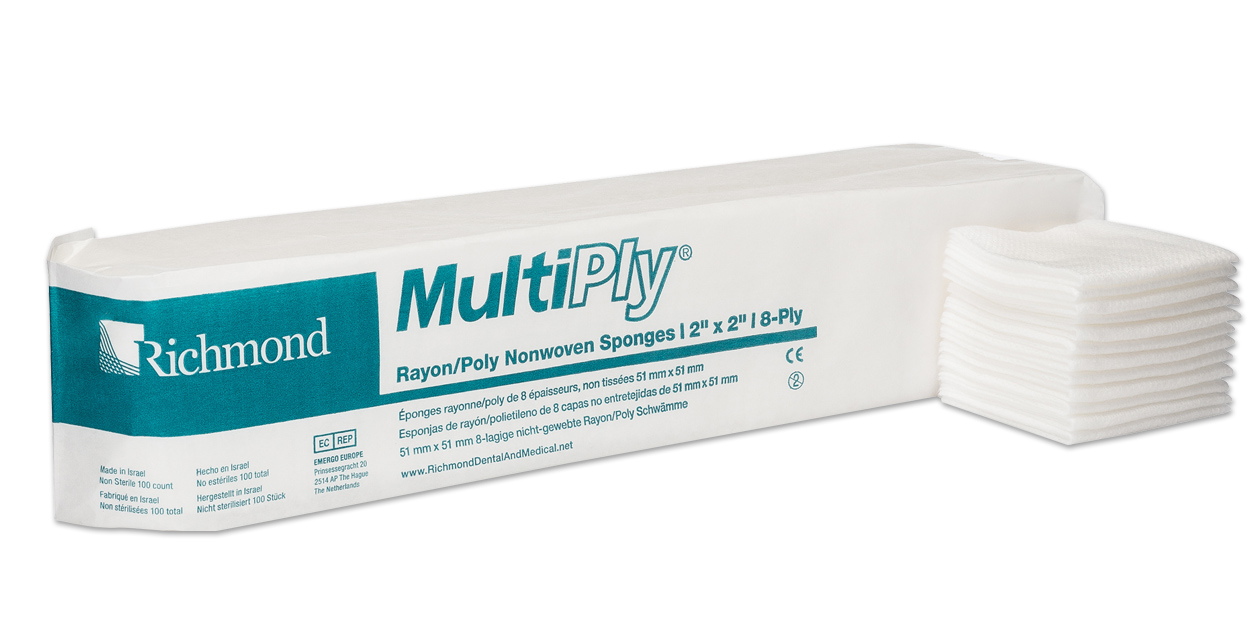 Sunshine Act notice: Please note that dental product
manufacturers are obligated to report to the federal
government a doctor's receipt of certain types of gifts and
payments, including gift cards. A gift must be reported if the
value is $10.97 or more, or if the gifts total $109.69 or more
in one calendar year. This data will be released on a public
website on June 30, 2021.
Product Details
Super absorbent 8-ply poly-rayon non-woven sponge. Twice as absorbent as other non-woven or gauze sponges. Maintains a dry, lint-free surface. Non-sterile.