Richmond wrapped cotton rolls
(Made in USA.)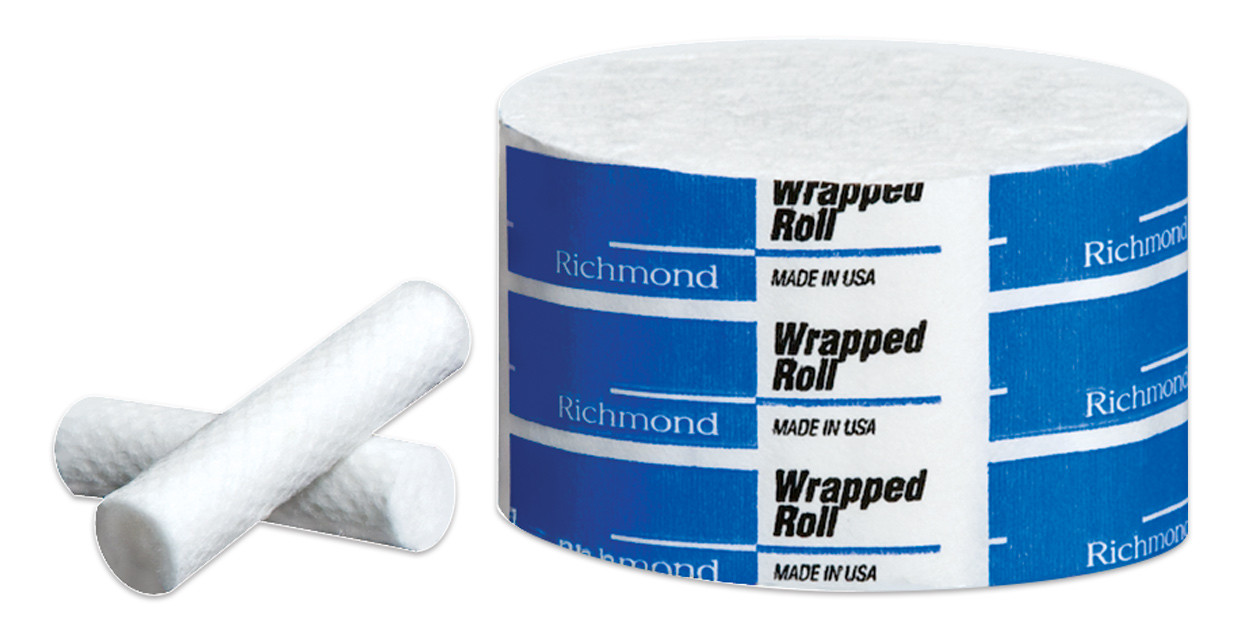 Sunshine Act notice: Please note that dental product manufacturers are
obligated to report to the federal government a doctor's receipt of
certain types of gifts and payments, including gift cards. A gift must
be reported if the value is $10.49 or more, or if the gifts total $104.90
or more in one calendar year. This data will be released on a public
website on June 30, 2019.
Product Details
100% cotton interior wrapped in non-woven fabric. #2 medium, non-sterile rolls.