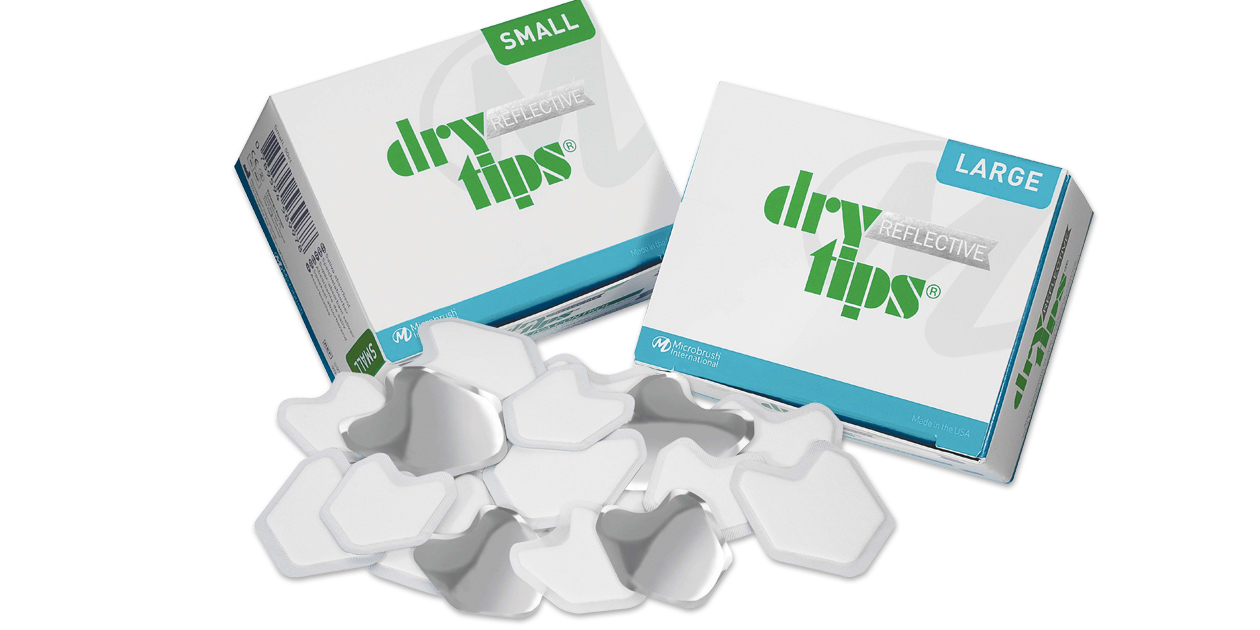 Product Details
Proven Dry Tips performance with an added reflective coating for increased visibility.
Saliva absorption far outlasts cotton rolls and other absorbent pads.
Retains 30 times its own weight in moisture.
Doesn't lose moisture when handled.
Facilitates work far back in the oral cavity by keeping the procedure area clean and dry.
Flexible to accommodate cheek movements.
Comfortably stays in place, yet is easily removed with water spray.
No loose fibers or other residue left in mouth.