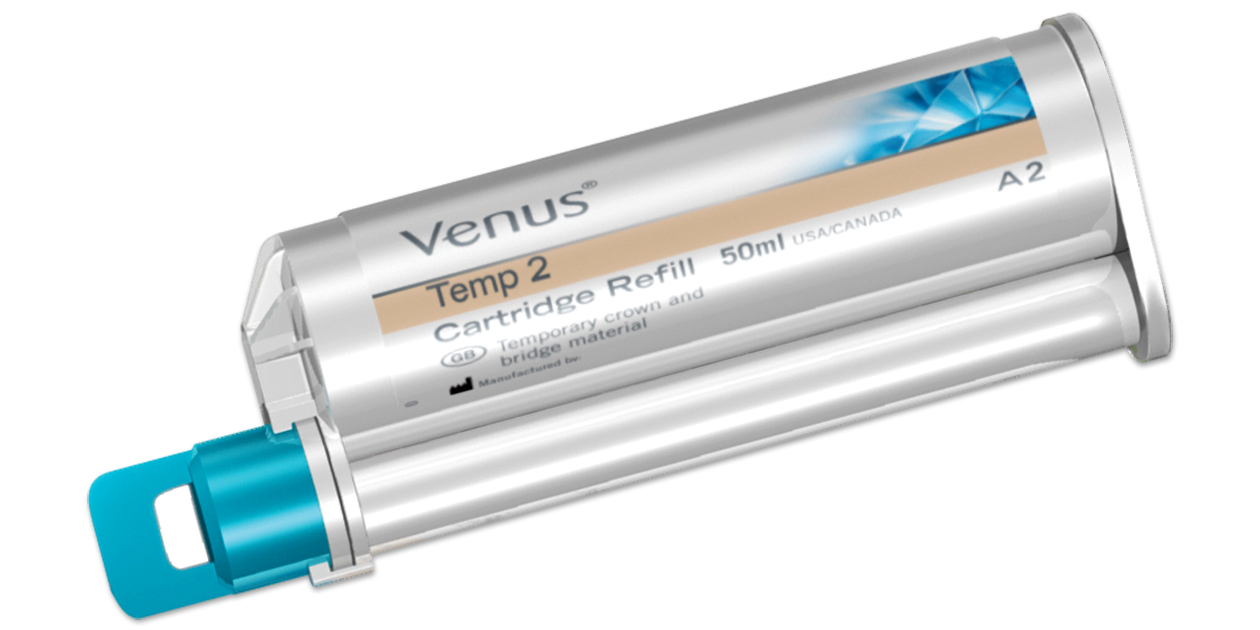 Product Details
Automix, two-component self-curing provisional restorative for the fabrication of temporary crowns, bridges, inlays, onlays, and veneers. Unique formula provides the ideal combination of strength, hardness and flexibility. Contains methacrylates. Fluoride-releasing.
Nano-particle formula for a brilliant, esthetic gloss finish
Exceptional wear resistance and flexural strength
Optimal flowability for easy handling and application
Working time 0' 50"
Intraoral setting time 1' 00" - 2' 00"