Tuff-Temp™ Plus
(Made in USA.)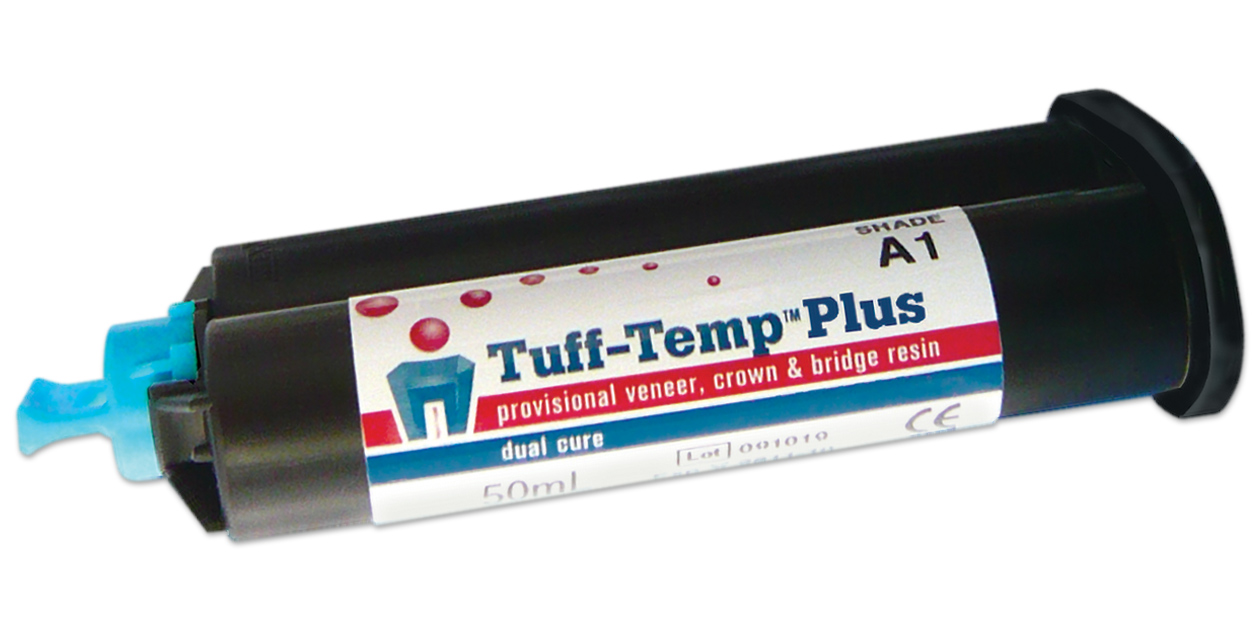 Product Details
Dual-cure provisional veneer and C&B resin. Rubberized-urethane dimethacrylate chemistry for a harder, tougher temporary. Designed to grind into a powder during trimming, producing crisp and accurate margins. Low shrinkage for an exceptional, tighter fit to prevent pop-offs.
Negligible O2 layer and heat rise during curing, fast setting time with a snap set after 75 seconds in the mouth, outstanding esthetics and fluorescence.
Working time 0' 45"
Intraoral setting time 1' 15"