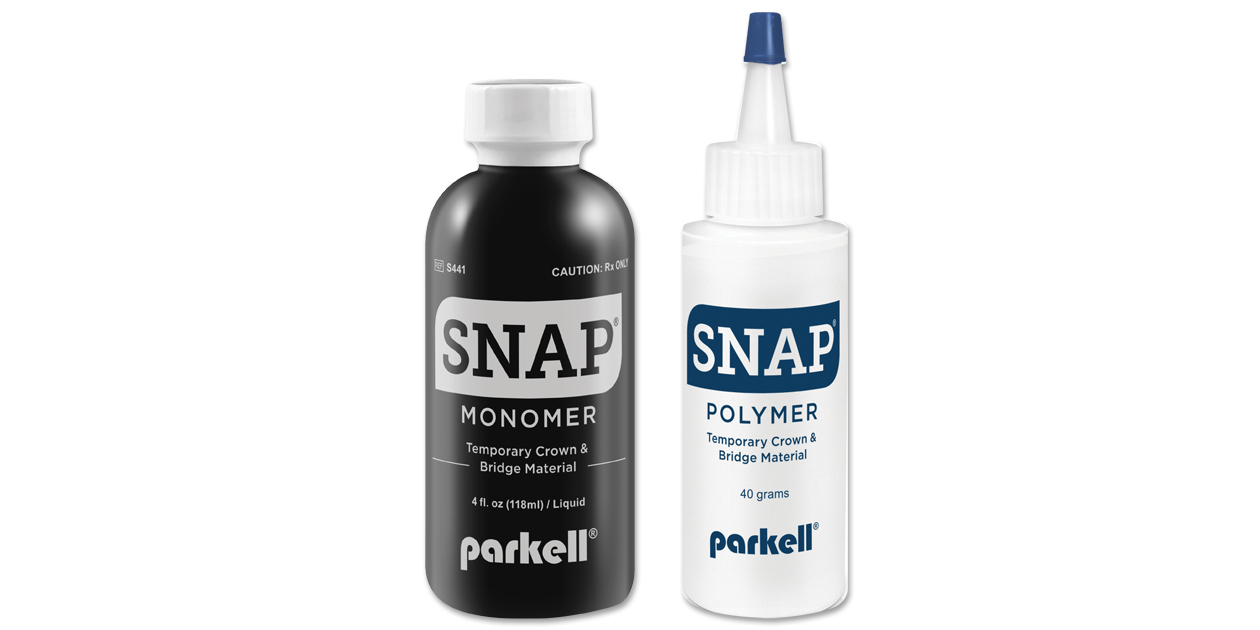 Product Details
Acrylic based self-cure provisional crown and bridge material. Color stable with low heat release and reduced polymerization shrinkage.
Important note: Because temporary acrylics are generally opaque while porcelains are translucent and lifelike, the Vita shade equivalents shown for Snap powder shades are very approximate.
Mixing time 0' 30" -0' 45"
Working time 1' 30" - 2' 15"
Intraoral setting time 3' 00"