3M™ Protemp™ Crown
(Made in USA.)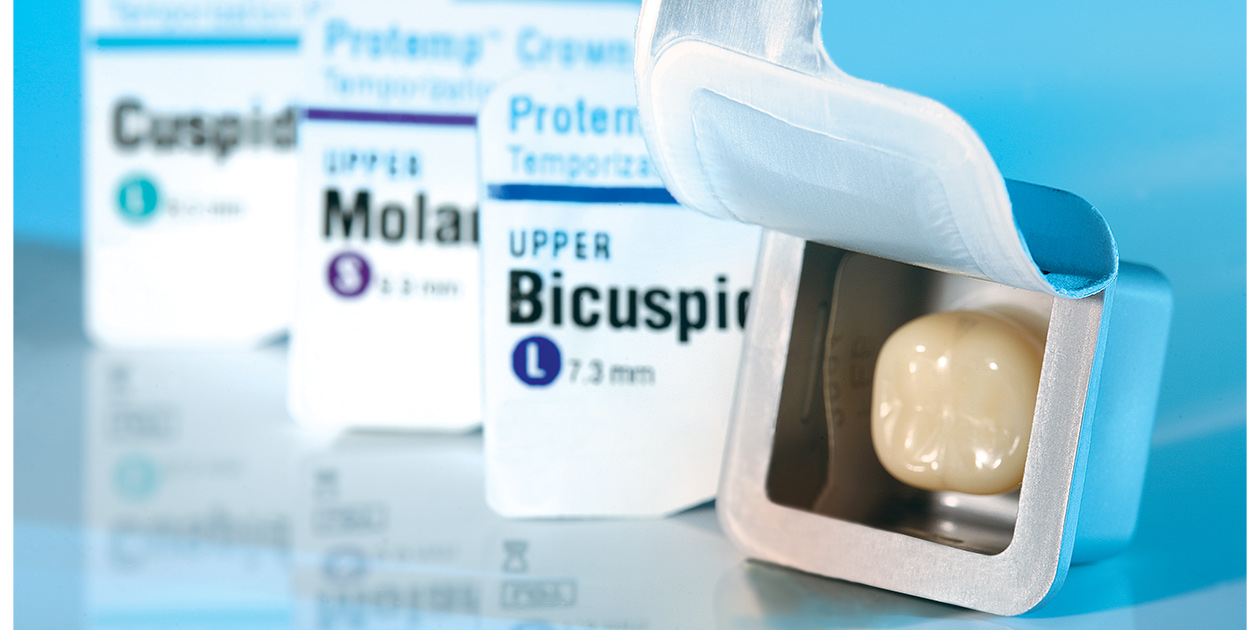 Product Details
Deliver a custom fit for your patients
in less than four minutes!
The pre-formed, malleable nature of 3M™ Protemp™ Crown enables the clinician to quickly and easily adapt the crown and seat it in the patient''s mouth, minimizing fabrication time while ensuring excellent fit and natural looking esthetics.
Reduces fabrication time for single units by up to 50%.
Low intra-oral heat during fitting process.
No impression or matrix needed.
Light curable on demand.