3M™ Paradigm™ Temporization Material
(Made in Germany.)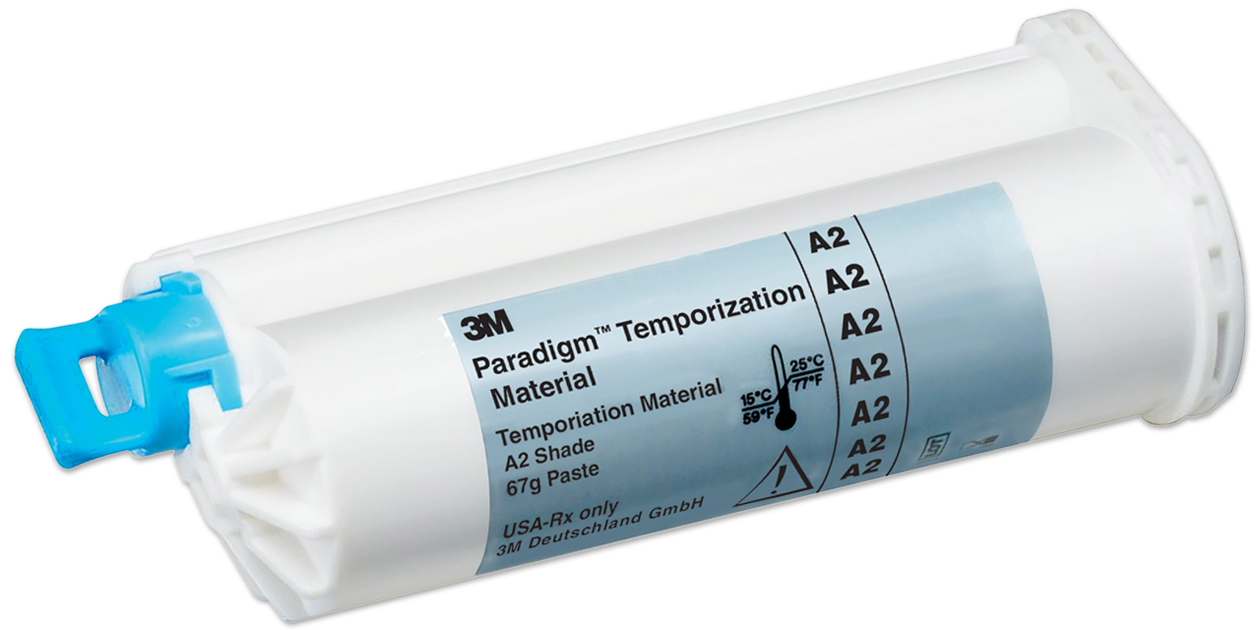 Product Details
The Paradigm brand from 3M offers you:
3M quality
Affordable prices
Reliable performance
Refusal to compromise
Ideal for single and multiple-unit temporaries (crowns, bridges, inlays and onlays, veneers, and long-term temporaries). Creates a tough provisional with high fracture resistance. Enhanced nanotechnology produces a smooth, glossy surface from the beginning - eliminating the need for polishing or glazing.
Uses DS 50 gun marked 4:1/10:1.
Mixing time 0'' 40"
Remove from mouth 1'' 40"
Setting time 5'' 00"