Luxatemp® Ultra 76g automix cartridge
(Made in Germany.)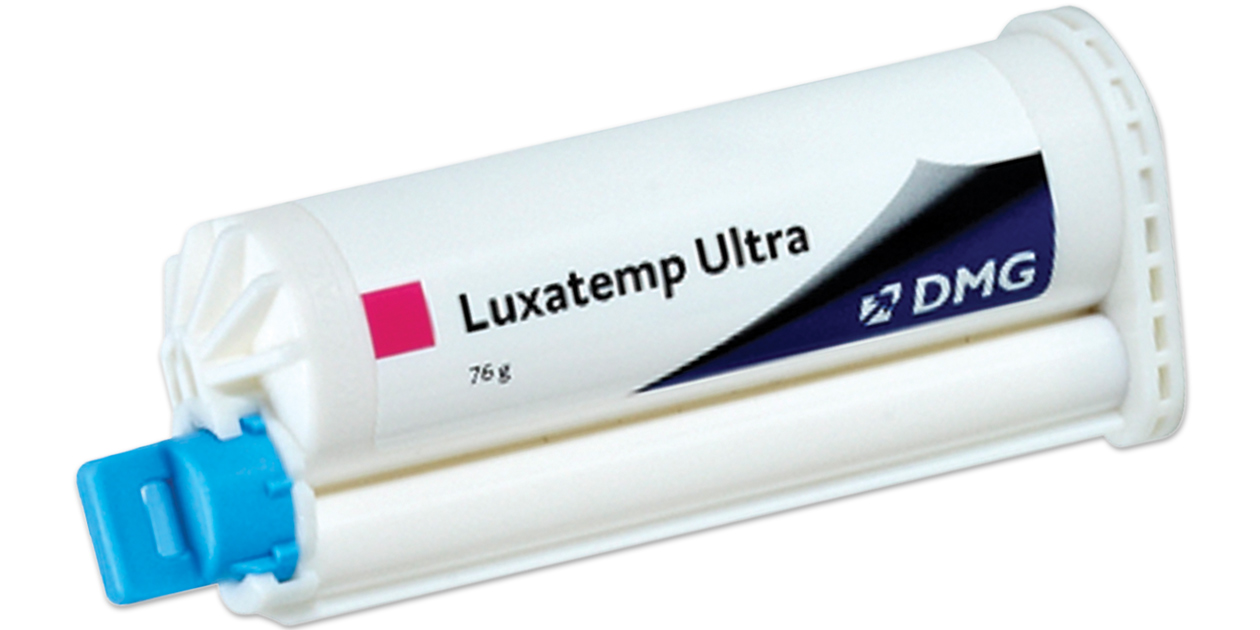 Product Details
The next generation of Luxatemp provides unsurpassed flexural strength along with accuracy and outstanding adaptation to margins. Delivers unmatched esthetics through the infusion of fluorescence with the nano material. Temporaries look beautiful and more natural in all lighting. Faster curing and easier to handle than ever before.

Uses DS 50 or DS 74 gun marked 4:1/10:1
Working time 0' 45"
Intraoral setting time 1' 30" - 2' 30"
Clinical Evaluations
Luxatemp Ultra
earned 4.6 stars out of a possible 5.0.
Really esthetic with high vitality appearance, six nice shades, easy to polish, trims and fits well, nice consistency and handling, good strength, almost perfect fluorescence, cartridge or syringe delivery, correction material (LuxaFlow Ultra) blends well and has good viscosity.
One evaluator thought the air-inhibited layer was thicker than other products. Two evaluators thought it was too translucent, causing it to appear somewhat greyish. Smartmix syringes are expensive.
Evolutionary improvements over its predecessors keep it at the top of the list.
©REALITY Publishing Company
2/20/12 website update
www.realityratings.com