Luxatemp® Automix Plus
(Made in Germany.)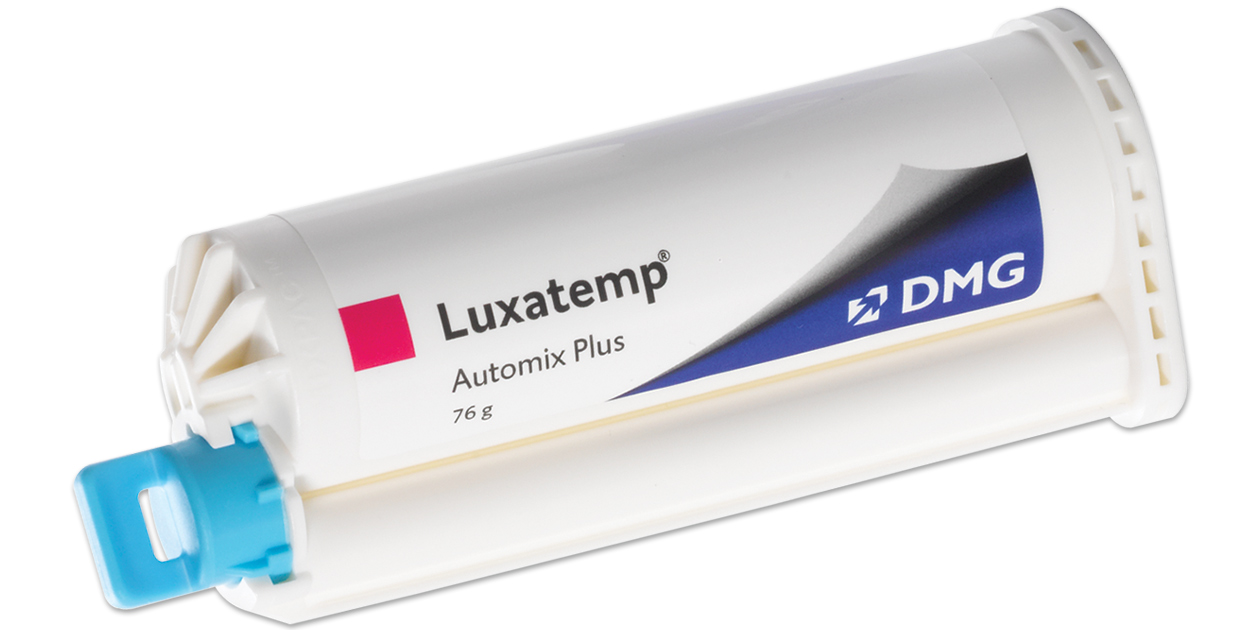 Product Details
Cartridge dispensed temporary Bis-Acryl C&B material. Superior margin adaptation due to 0.45% linear shrinkage. Produces no odor or sting. Uses DS 50 or DS 74 guns marked 4:1/10:1.
Working time 0' 45"
Intraoral setting time 1' 15" - 2' 15"
Reviews
Luxatemp Automix Plus
earned 4.4 stars out of a possible 5.0.
All shades match Vita analogs. Highest hardness at 24 hours. LuxaFlow has good color matching and non-runny viscosity.
Does not fluoresce.
First provisional material in an automix cartridge and it has great shades, but it doesn''t fluoresce.
©REALITY Publishing Company
3/10/12 website update
www.realityratings.com