Integrity® Multi-Cure
(Made in USA.)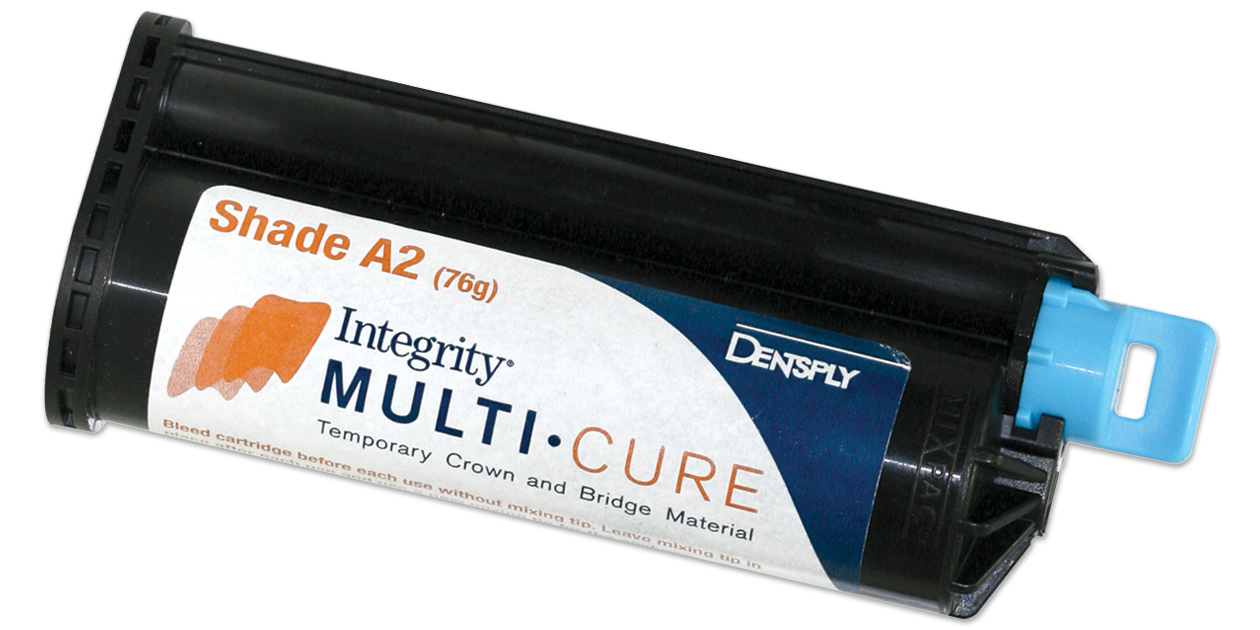 Free item will be of equal or lesser value to lowest price purchase
item.
Product Details
Provisional material offers 30% reduced procedure time through dual cure capability compared to original Integrity material, yet possesses the same ease of fabrication, ease of repair, and polishability. Provides durable results due to its wear resistance and improved flexural strength.
Working time 0' 45"
Intraoral setting time 1' 30"