Integrity® 76g automix cartridge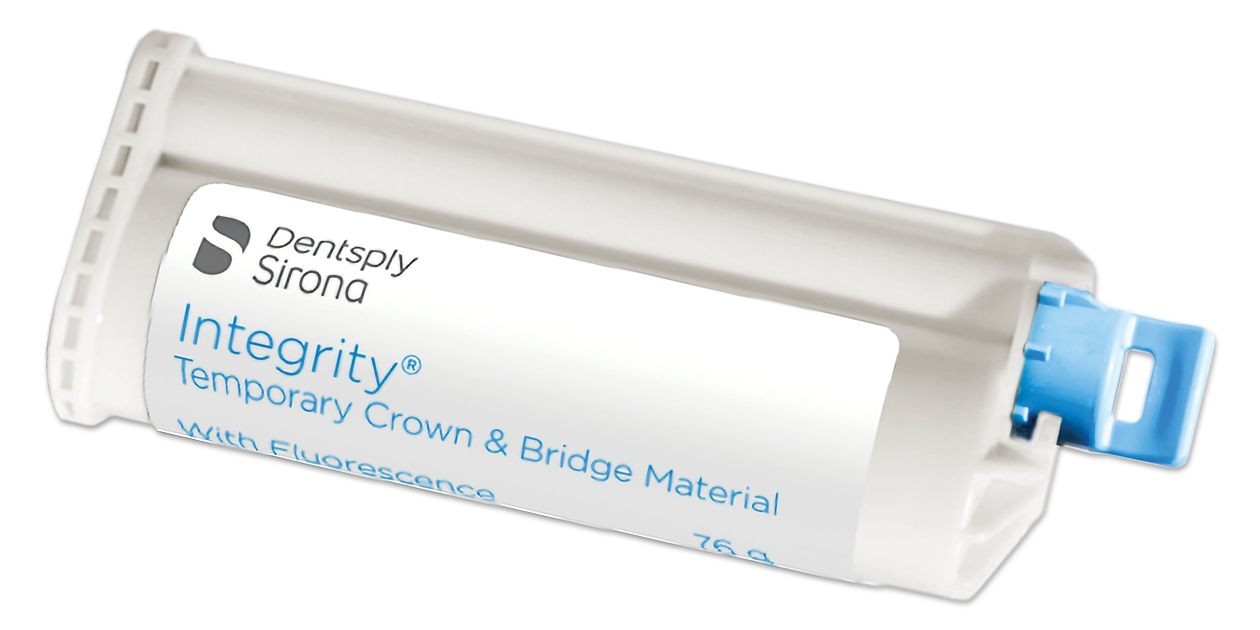 Product Details
Composite resin temporary C&B material with fluorescence. Features minimal shrinkage and fewer adjustments to save you time. Great consistency for easy handling and cleanup. Polishes to a natural luster for superb esthetics.
Working time 0'' 45"
Intraoral setting time 1'' 15" - 2'' 15"
Clinical Evaluations
Integrity
earned 4.2 stars out of a possible 5.0.
Relatively high hardness at 24 hours. Most shades match Vita. Cartridges and syringes.
Fluoresces, but at a level much higher than tooth structure. Sets much faster than indicated in the instructions. Expensive.
Enhanced hardness and fast set, which means it can get stuck in the mouth if you blink.
©REALITY Publishing Company
12/29/12 website update
www.realityratings.com