3M™ Unitek™ stainless steel permanent crowns
(Made in USA.)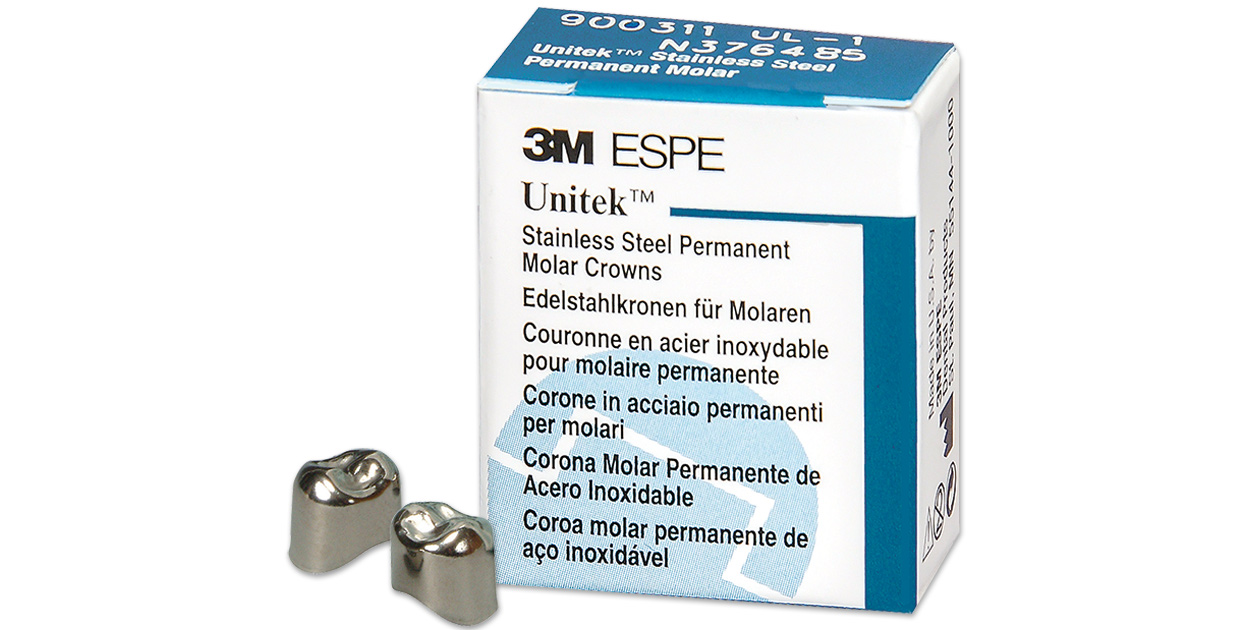 Free item will be of equal or lesser value to lowest price purchase item.
Click the Mix N Match Sale ad below to see all of the included products.
Product Details
Prefabricated stainless steel crowns for short-term or long-term adult use. Shallow occlusal anatomy allows less tooth reduction. Thick occlusal surface to help prevent bite-through. Parallel walls. Pre- trimmed to optimum length and contour. Made from high quality stainless steel.