3M™ pedo strip crown forms
(Made in USA.)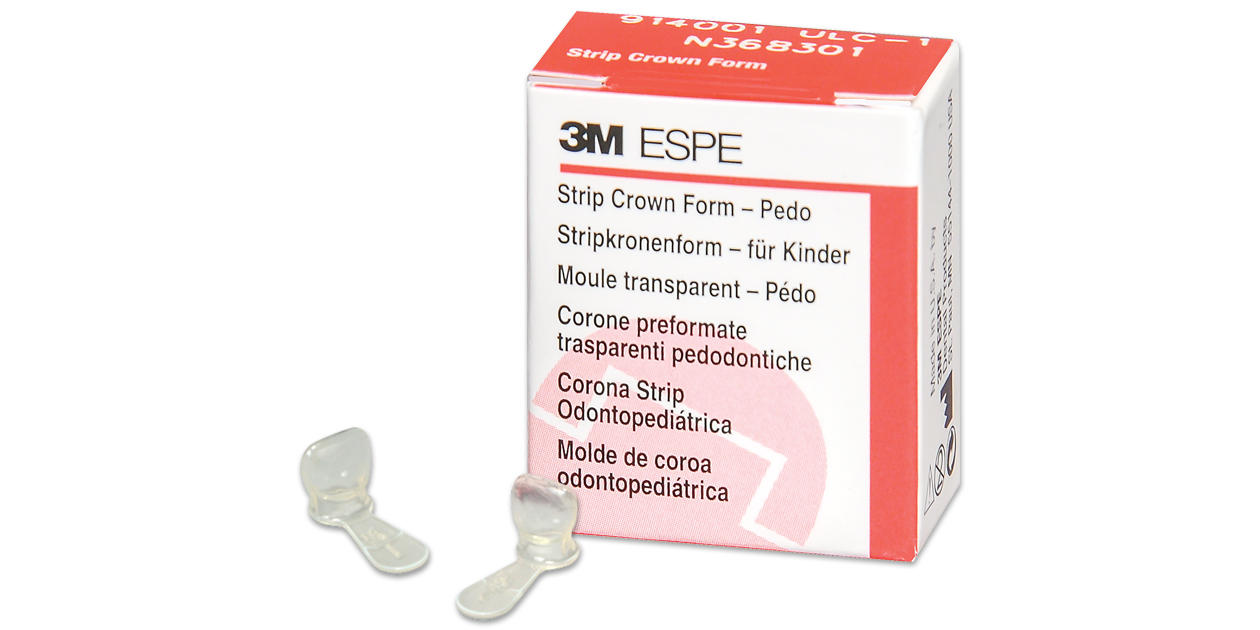 Free item will be of equal or lesser value to lowest price purchase item.
Click the Mix N Match Sale ad below to see all of the included products.
Product Details
Prefabricated transparent strip crowns for primary anterior applications.
Thin interproximal walls allow for tight contacts.
For use with chemical or light-cure composites.
Automatically contours restorative material to match natural dentition.