Venus White® Ultra
(Made in USA.)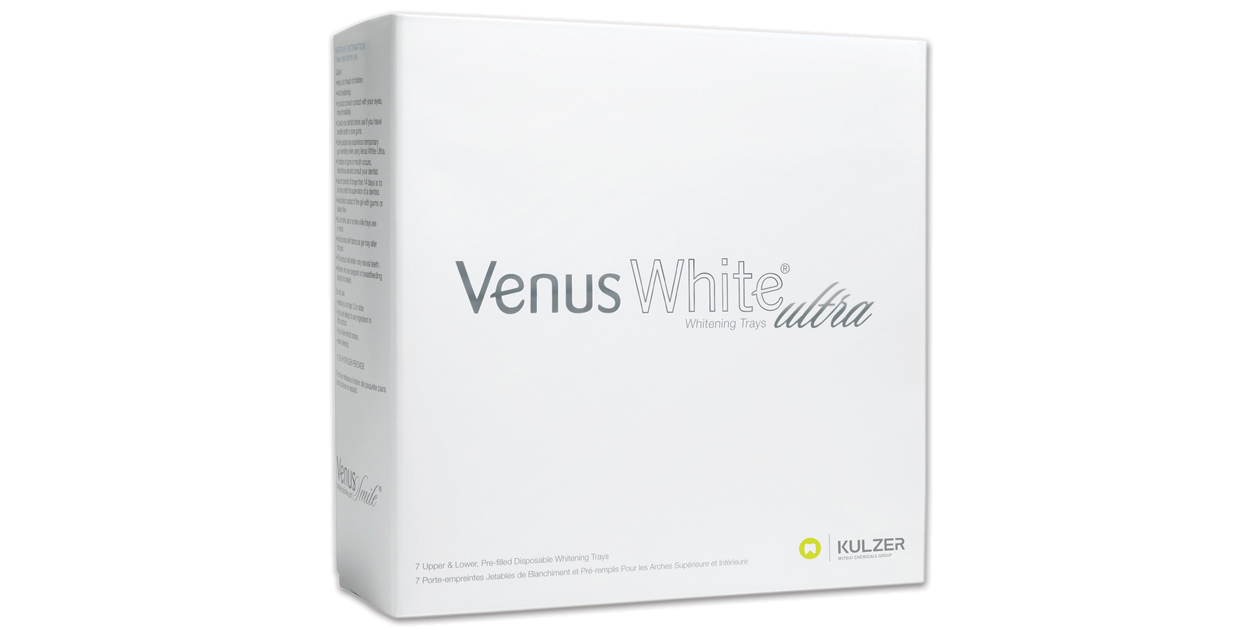 Free item will be of equal or lesser value to lowest price purchase item.
Product Details
Pre-filled, disposable whitening trays for at-home use. Each tray comes pre-filled with 11.2% mint-flavored hydrogen peroxide gel.
Convenient entry-level whitening provides once-a-day treatment for up to seven days.
No chair time or multiple visits required.
Thin trays mold securely around each tooth for maximum comfort.
Upper and lower trays are sized differently for best fit.