Venus White® Pro
(Made in USA.)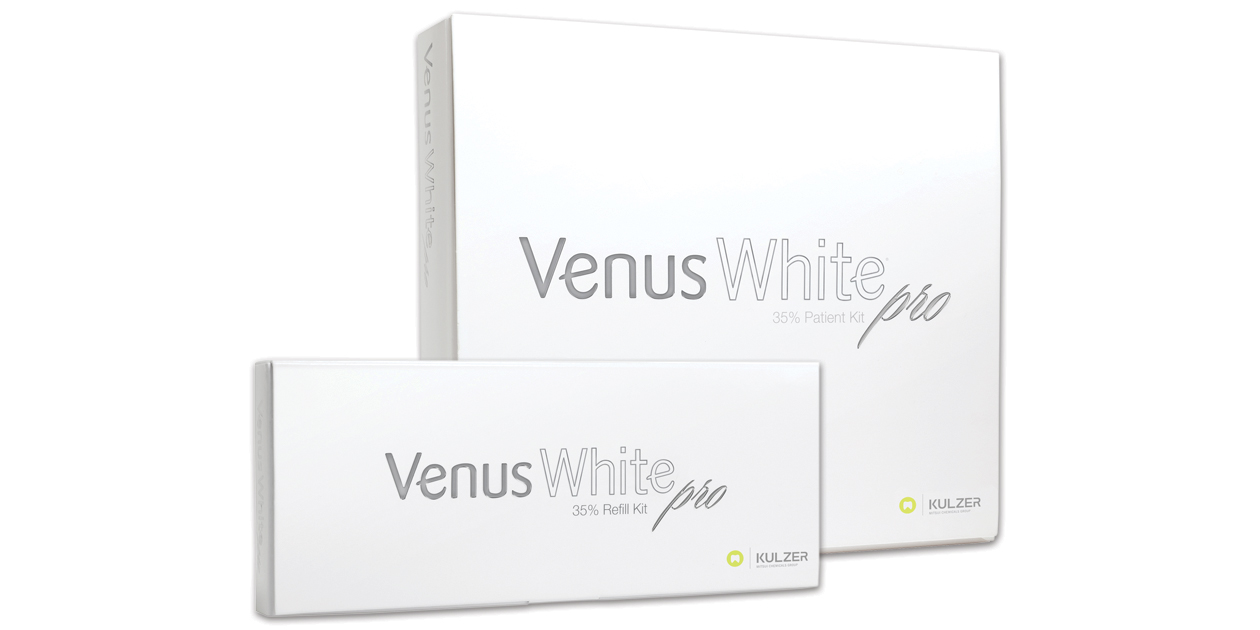 Watch Product Video(s)
Read Product Review(s)
Free product will be of equal or lesser value to lowest price
purchase product.
Product Details
Take-home mint flavor whitening gel for custom trays.
Updated formula has a stickier, more viscous gel for rapid and effective whitening. Contains potassium nitrate which helps decrease sensitivity associated with bleaching.
Three concentrations of carbamide peroxide provide whitening up to 8 full shades.
16% concentration is recommended for overnight wear.
22% concentration is worn for 1 hour once or twice per day.
35% concentration can be worn daily for a 30 minute period, or 15 minutes twice per day. For patients who are not prone to sensitivity.
Refrigeration is required for all Bulk kits and for 35% concentrations of Venus White Pro. Refrigeration is suggested for Patient kits and Refill kits in 16% and 22% concentrations. All Venus White Pro kits are stored under refrigeration at Safco.
Reviews
Venus White Pro
earned 4.4 stars out of a possible 5.0.
Really classy packaging, convenient, single use syringes, three strengths, potassium nitrate helps to minimize sensitivity, predictable results - all evaluators found it to be as good or better than the competition, thick viscosity.
Don't expect a total absence of sensitivity - 25% of the evaluators found more sensitivity compared to other bleaches. Two evaluators had patients with soft tissue irritation, even with the 16%. Can't tell concentration when stored on shelf and concentration on syringes is very hard to read. No dentist instructions. Only one flavor. More expensive than similar products.
Very effective home bleach in a snazzy package.
©REALITY Publishing Company 3/10/12 website update