Pola Light
(Whitener Australia. Device China.)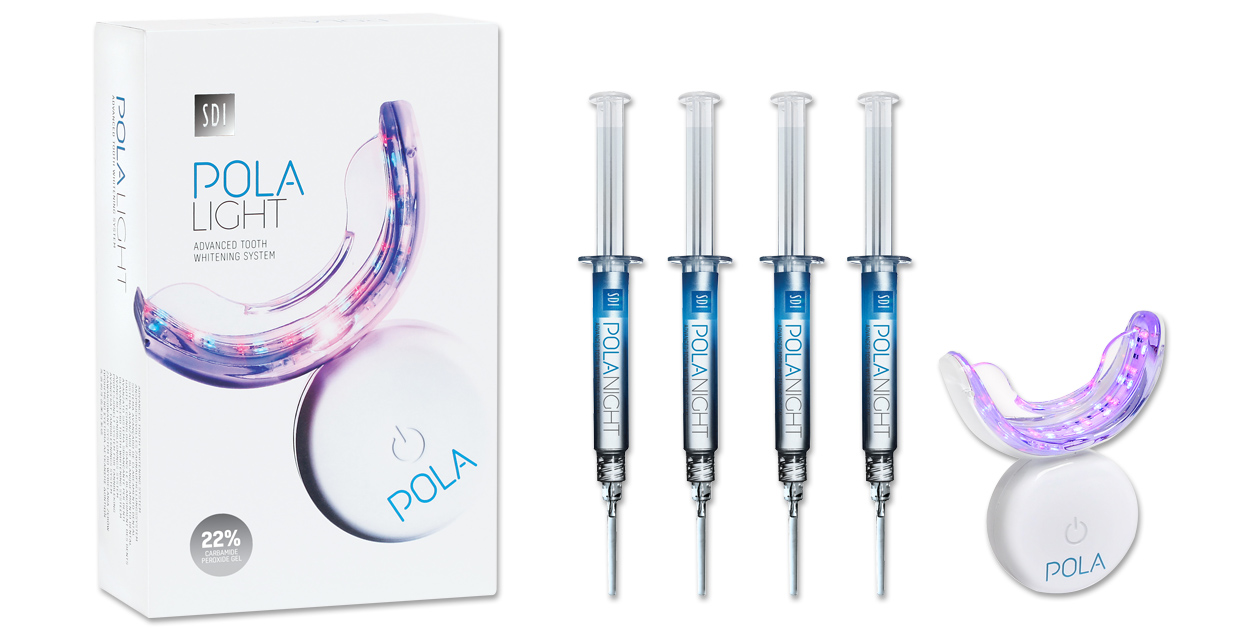 Product Details
Combines Pola whitening formula with LED light technology to accelerate the whitening procedure. Wear time is 20 min/day for the 9.5% hydrogen peroxide formula, or 30 min/day for the 22% carbamide peroxide formula.
Whitens teeth in 5 days.
Formulated to safely remove long-term stains.
Extra hydration to minimize sensitivity.
Remineralization to strengthen teeth.
Does not require trays to be made.