Pola Day CP
(Made in Australia.)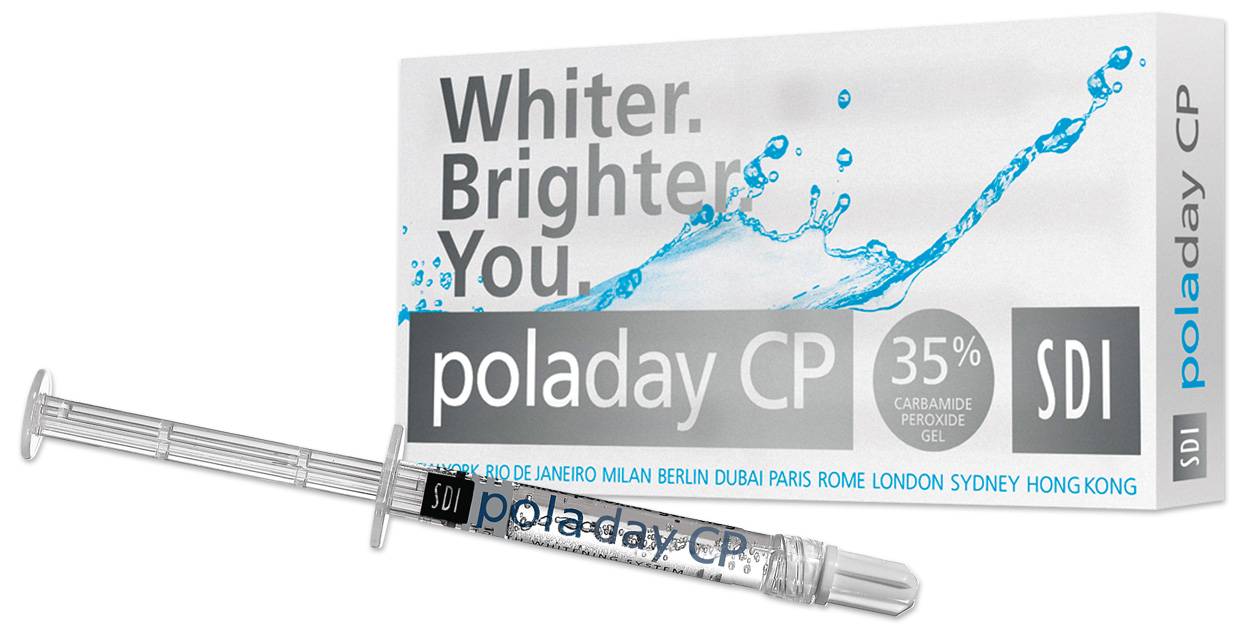 Product Details
Neutral pH 35% carbamide peroxide for maximum whitening results. 15 minute at-home treatment once per day. Fluoride and potassium nitrate desensitizers virtually eliminate post-operative discomfort. Spearmint flavored. One half the wear time of Opalescence¹ PF35%.
1Opalescence is a trademark of Ultradent Products, Inc. Safco is not affiliated with Ultradent Products, Inc.
Refrigeration required; this product is stored under refrigeration at Safco.