Captivate by Nupro™ Hydrogen Peroxide
(Made in USA.)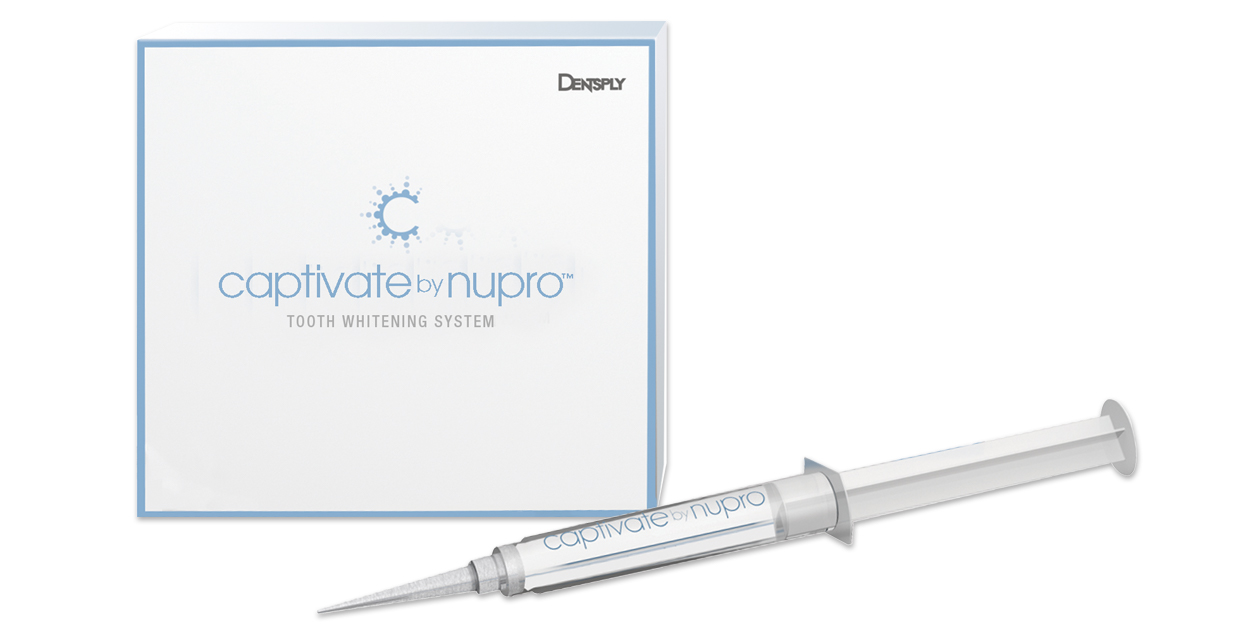 Free item will be of equal or lesser value to lowest price purchase item.
Product Details
15% hydrogen peroxide take home whitening system. Minimum wear time of just 15 minutes a day helps maximize patient compliance. Delivers an average of 5 shades whiter teeth. Convenient syringe delivery for easy patient dispensing. Mint flavor.
Refrigeration suggested; this product is stored under refrigeration at Safco.