BioGREEN™ Biodegradable Micro-Applicators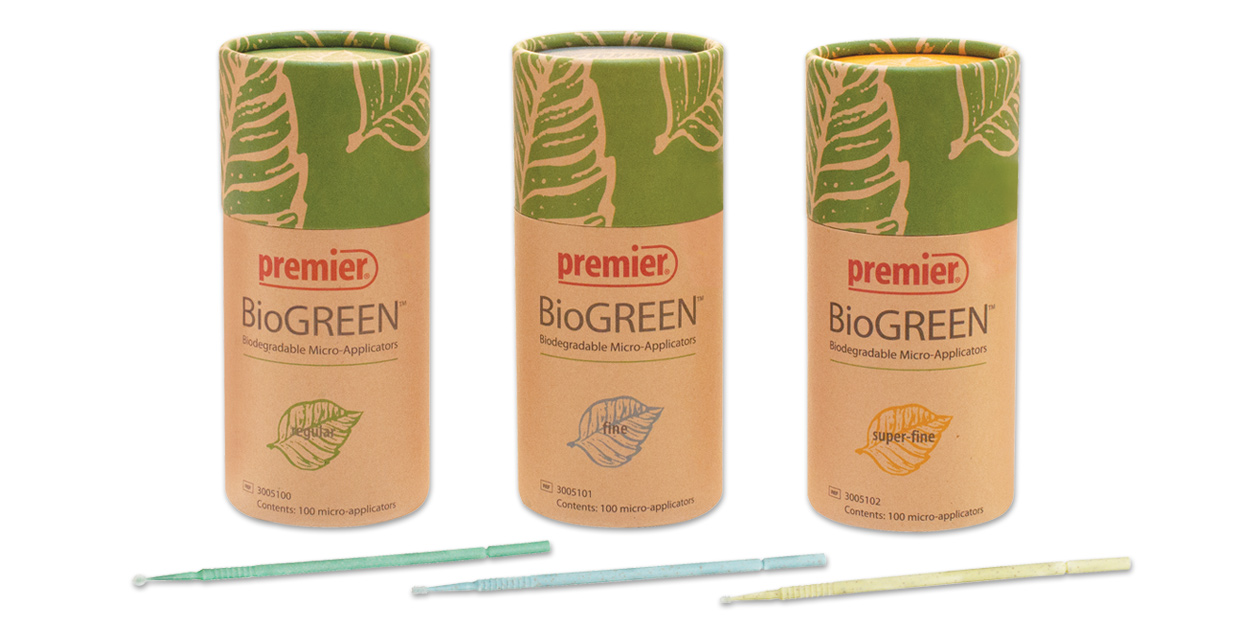 Product Details
Biodegradable micro-applicators are an environmentally friendly alternative to traditional plastic applicators. Made from a food production straw-byproduct. Recyclable packaging is made from sustainable materials.
Strong, durable, bendable & reliable.
Available in regular, fine and super-fine sizes.
Eco friendly 4 ways:

Biodegradable & compostable.
Recyclable packaging made from sustainable materials.
Requires less energy to produce vs. petroleum plastics.
Source plants reduce CO2 (greenhouse gasses) through photosynthesis.

Gluten-free & lint-free brush tips.