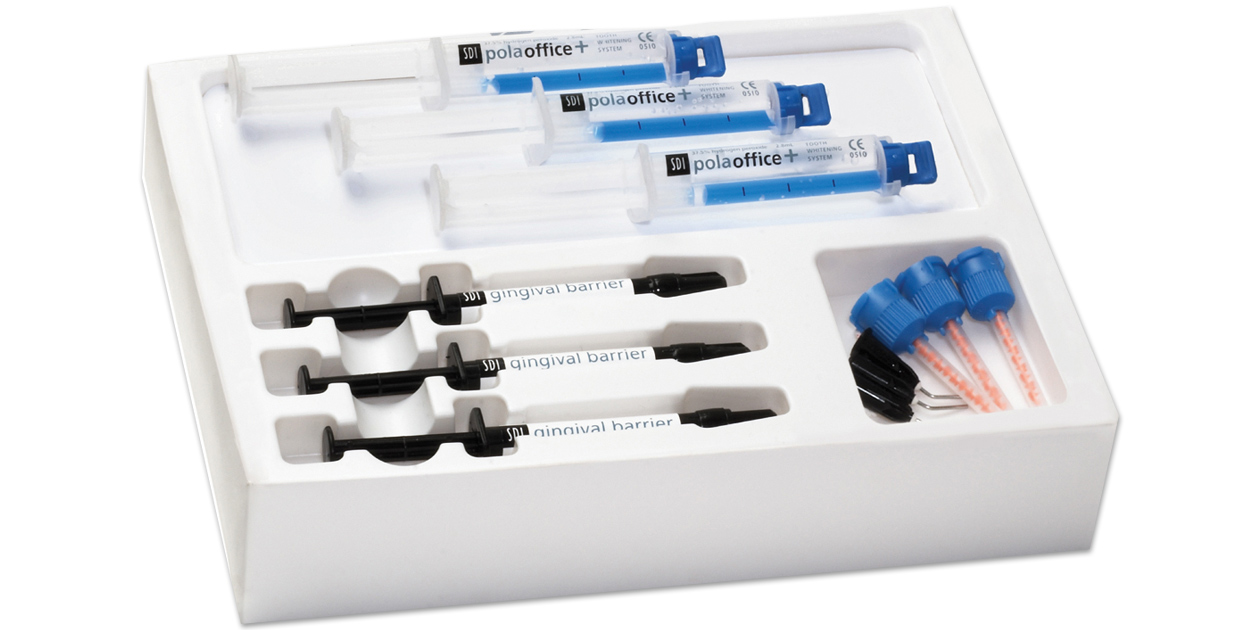 Free item will be of equal or lesser value to lowest price purchase
item.
Product Details
In-office 37.5% hydrogen peroxide in a neutral pH formula. Contains potassium nitrate to inhibit post-operative sensitivity and maximize patient comfort. Light activation of the gel is optional. Three 8-minute treatments are typically all that is required. Dual-barrel automix syringe mixes as you apply the gel to the teeth.

Refrigeration required; this product is stored under refrigeration at Safco.