3M™ Ketac™ Nano Quick Mix Capsules
(Made in USA.)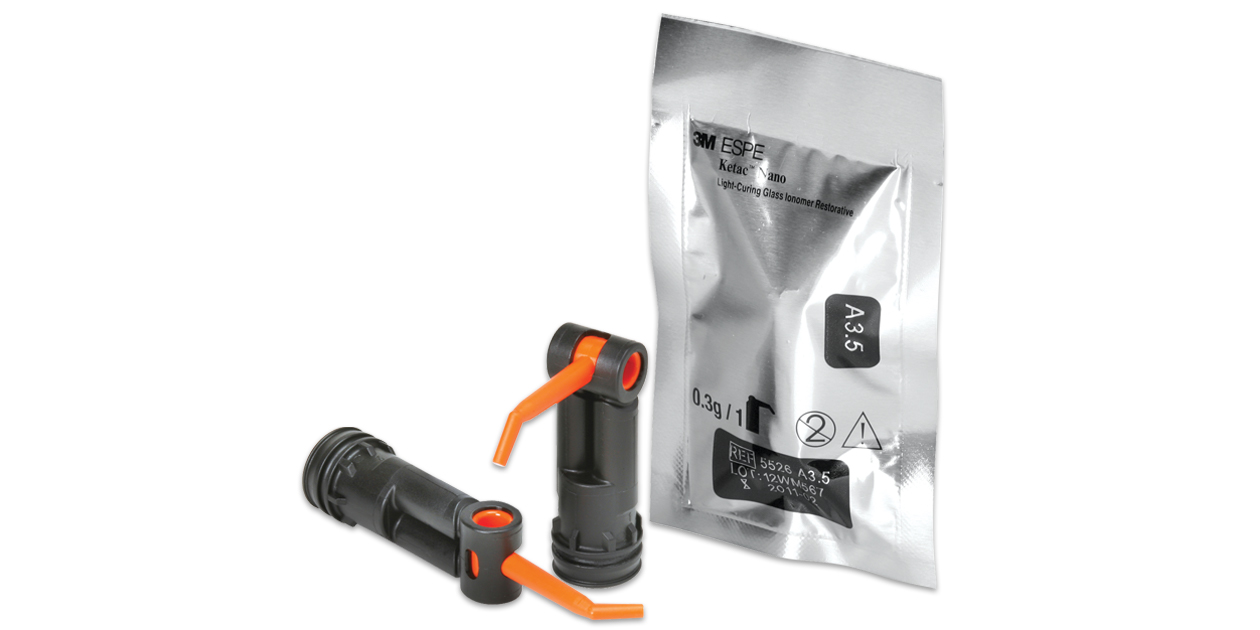 Free item will be of equal or lesser value to lowest price purchase item.
Click the Mix N Match Sale ad below to see all of the included products.
Product Details
Nano-ionomer resin-modified glass ionomer restorative for cases where both fluoride release and esthetics are important.
The two pastes mix inside the Quick Mix capsule during dispensing. Simply lift the nozzle on the capsule, insert into 3M™ Aplicap™ applier, and dispense slowly. No measuring, triturating, or mess.
Important notice: 3M™ Ketac™ Nano must be used with the special 3M™ Ketac™ Nano Primer in order for the restoration to bond to the tooth.