Fuji IX GP®
(Made in Japan.)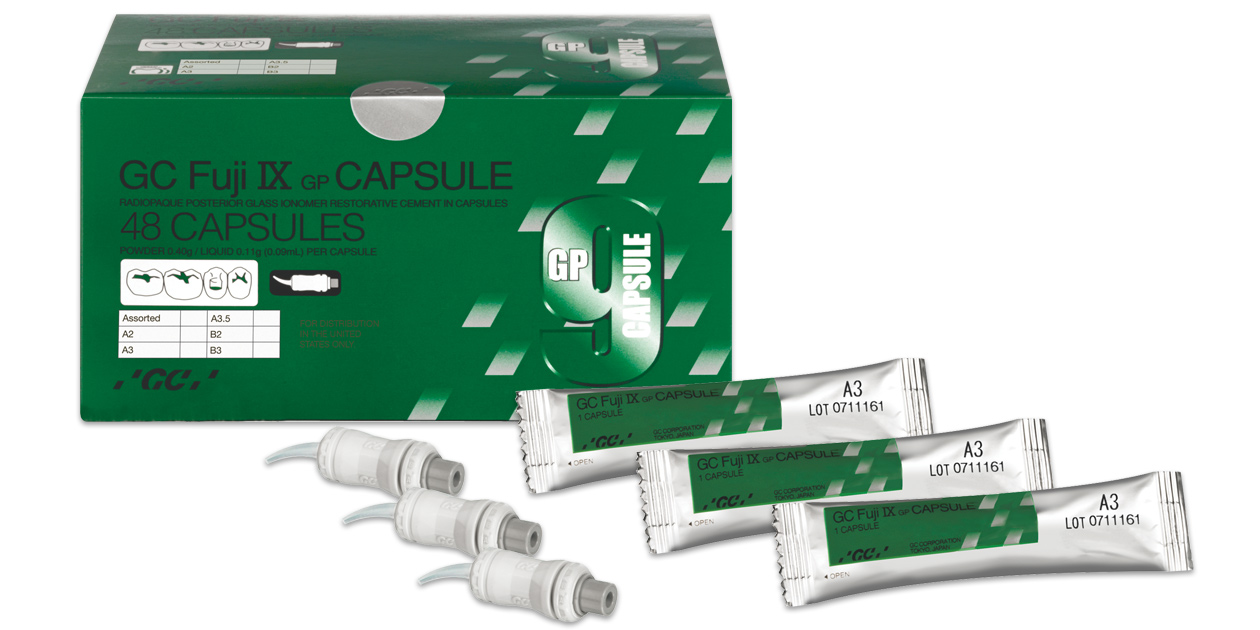 Free item will be of equal or lesser value to lowest price purchase item.
Includes Core Materials: Miracle Mix
Filling Materials: Fuji II Core, Fuji II, Fuji II LC, Fuji IX GP, Fuji IX
GP Fast, Fuji IX GP Extra, Fuji Filling LC, GC Self Conditioner,
GC Cavity Conditioner
Sealants: Fuji Coat LC, Fuji Triage
Product Details
Fuji IX GP is a strong, wear resistant packable glass ionomer restorative. Use for amalgam/composite/compomer alternative in pediatric or geriatric restorations, intermediate restorative, long-term temporary. Releases fluoride. 6-minute setting time.
Reviews
Fuji IX GP
earned 4.0 stars out of a possible 5.0.
Sets almost as fast as a dual-cured. Amazing adhesion. Hand-mixed or capsule packaging.
Does not fluoresce. The fast set version is very fast – this is not a product for leisurely dentistry. None of its Vita shades even come close to matching.
Terrific for emergency fracture repairs and in pediatric applications and core buildups, especially when you can't establish a perfectly isolated field for a composite.
©REALITY Publishing Company 2/21/12 website update