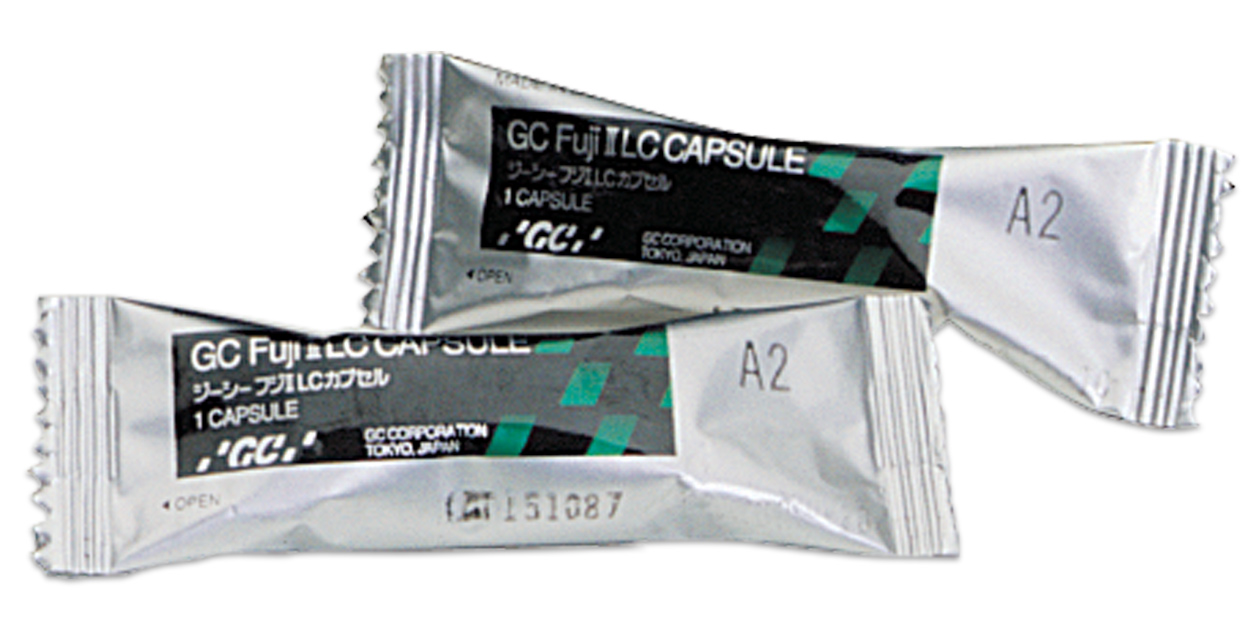 Free item will be of equal or lesser value to lowest price purchase item.
Offer includes Miracle Mix, Fuji II, Fuji II LC, Fuji IX GP,
Fuji IX GP Fast, Fuji IX GP Extra, Fuji Triage.
Product Details
Triple-cured glass ionomer restorative. Offers outstanding esthetics with excellent translucency. Continual rechargeable fluoride release almost 10 times greater than compomers. Simple, fast technique with fewer steps than compomers and composites.

Each capsule contains 0.33g powder and 0.10g (0.085ml) liquid.
Clinical Evaluations
Fuji II LC
earned 4.2 stars out of a possible 5.0.
Most shades, dual-cure capability, high hardness, decent polish, and hand-mixed or capsule packaging.
Does not fluoresce. Working times are too optimistic.
For a fluoride-filled restoration that can actually match teeth and has an automix option, this is the best choice.
©REALITY Publishing Company
2/21/12 website update
www.realityratings.com