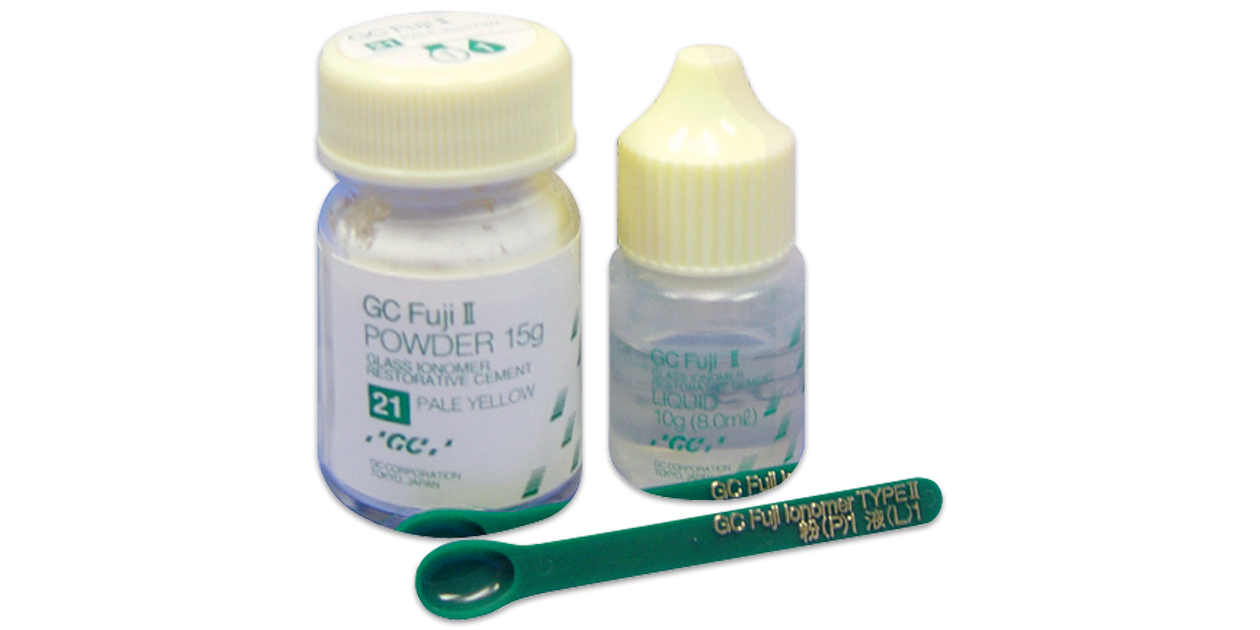 Free item will be of equal or lesser value to lowest price purchase item.
Offer includes Miracle Mix, Fuji II Core, Fuji II, Fuji II LC, Fuji IX GP,
Fuji IX GP Fast, Fuji IX GP Extra, Fuji Filling LC, GC Self Conditioner,
GC Cavity Conditioner, Fuji Coat LC, Fuji Triage.
Product Details
Self-cure glass ionomer restorative with high water resistance. Can be finished in just 15 minutes. Creates a durable, stain-free finish. Radiopaque. Fluoride-releasing.