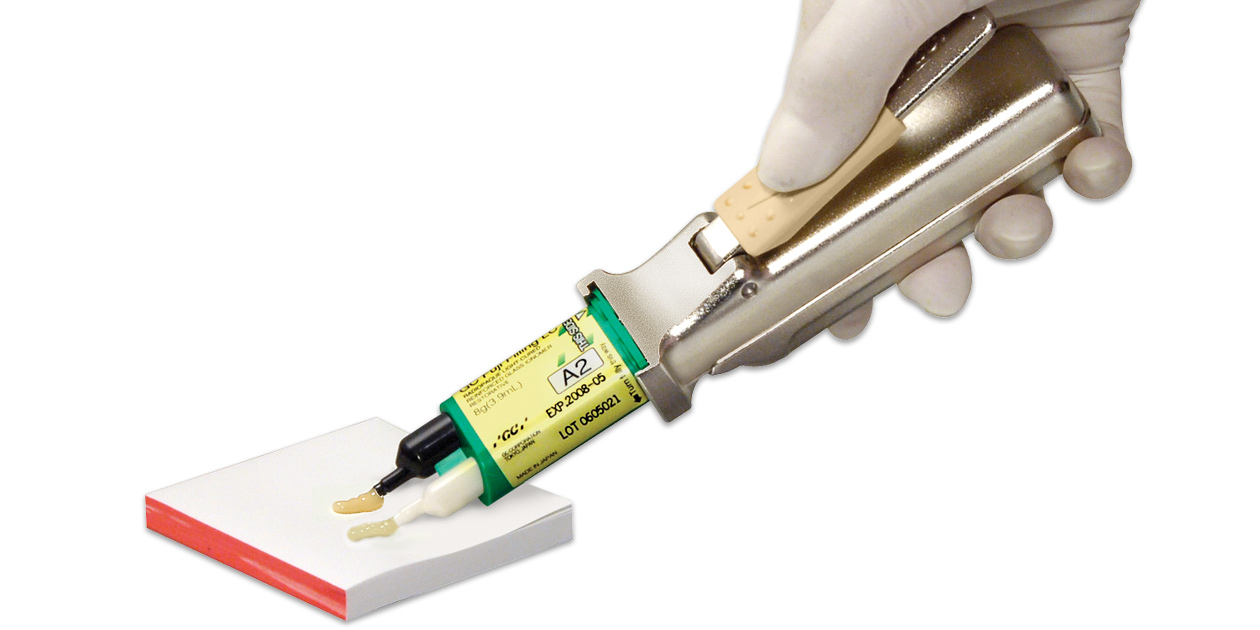 Free item will be of equal or lesser value to lowest price purchase item.
Offer includes Miracle Mix, Fuji II Core, Fuji II, Fuji II LC, Fuji IX GP,
Fuji IX GP Fast, Fuji IX GP Extra, Fuji Filling LC, GC Self Conditioner,
GC Cavity Conditioner, Fuji Coat LC, Fuji Triage.
Product Details
Resin reinforced, light-cure glass ionomer, ideal as a final restorative for Class III and V lesions and cervical erosion. Excellent for use in a sandwich technique with composite or as a small core build-up. No-rinse self-conditioner simplifies placement and improves bond strength. Radiopaque and fluoride releasing. Convenient Paste-Pak dispensing cartridge.