Fuji® Automix LC
(Made in Japan.)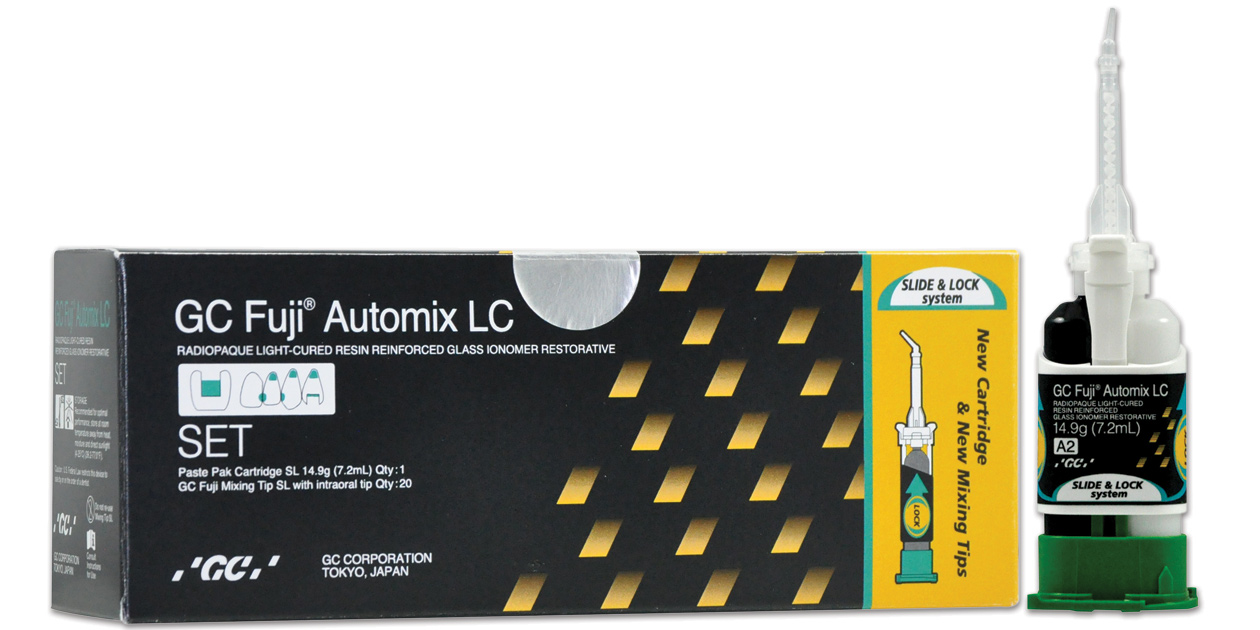 Product Details
Resin-reinforced bioactive glass ionomer restorative with high fluoride release.
Automix delivery for simple, hassle-free restorations.
Ideal for restoration of primary teeth, permanent Class III and V restorations, core build up, and as a base or liner under composite restorations.
High bond strength, with excellent esthetics and polishability.
Virtually no post-operative sensitivity.
Radiopaque.