Equia® Forte
(Made in Japan.)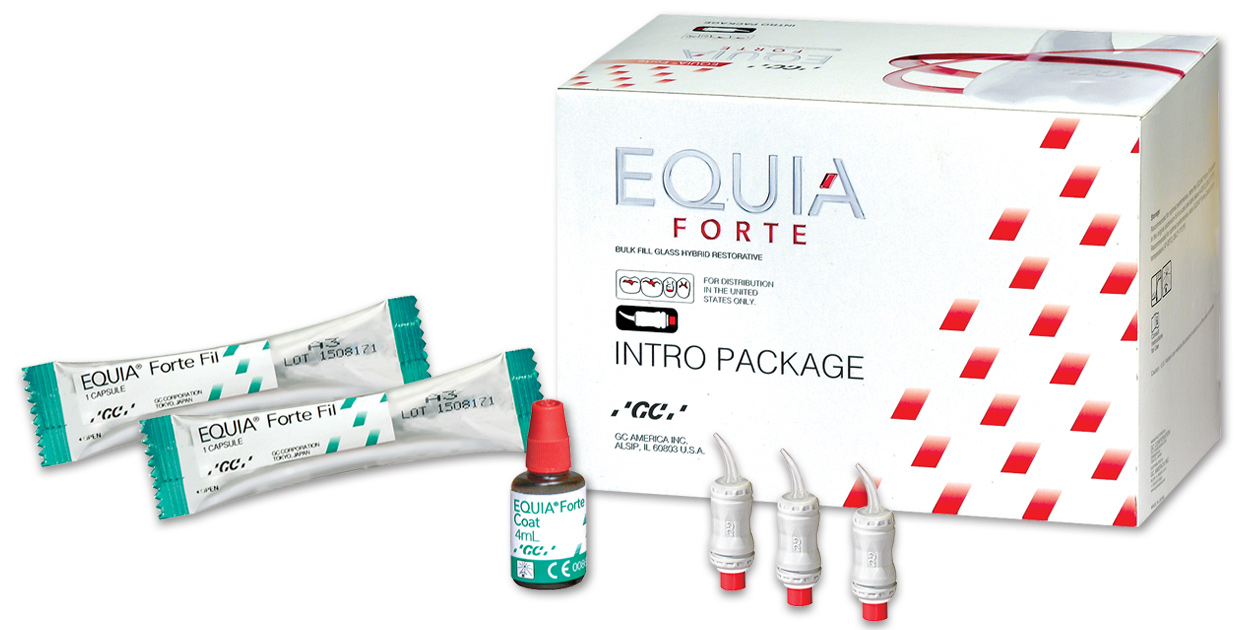 Free refills will be of equal or lesser value
to lowest price purchase refill.
Product Details
Equia Forte is the new and improved version of the original Equia, with extended indications to include stress-bearing Class II restorations.
The innovative bulk-fill posterior restorative system combines Equia Forte Fil and Equia Forte Coat. Its new glass hybrid technology, improved flexural strength and wear resistance makes it ideal for Class I, Class II, and Class V restorations.
Key benefits include:
Easy and quick to use
Not technique sensitive
Non-sticky and packable
No polymerization shrinkage or shrinkage stress
Optimal marginal seal that offers long-term resistance to microleakage and discoloration
High fluoride release at tooth restorative interface with recharge capability
Outstanding resistance to wear and acid erosion