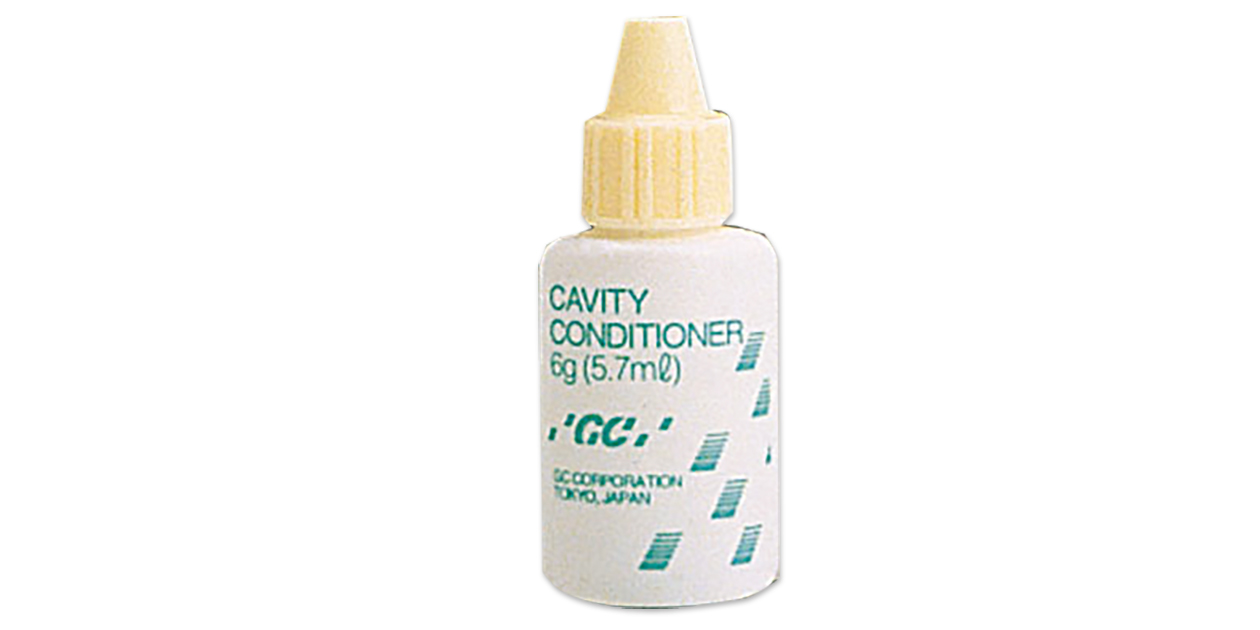 Free item will be of equal or lesser value to lowest price purchase item.
Offer includes Miracle Mix, Fuji II Core, Fuji II, Fuji II LC, Fuji IX GP,
Fuji Filling LC, GC Self Conditioner, GC Cavity Conditioner,
Fuji Coat LC.
Product Details
Conditions the bonding surface of the tooth prior to using glass ionomer restoratives, bases, liners or core build up materials. Contains 20% polyacrylic acid to remove the smear layer and debris. 10-second application. Eliminates sensitivity. Deep blue tint.