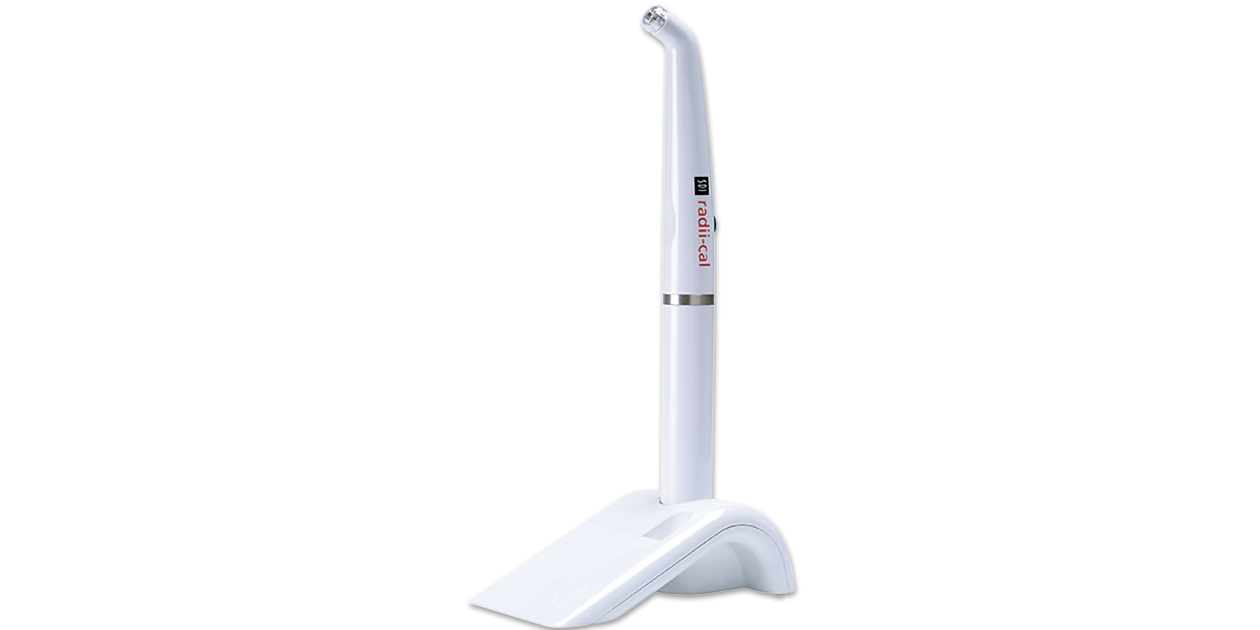 Product Details
Cordless, high intensity LED curing light (1,200mW/cm2) that penetrates to cure the underlying restorative, achieving a higher depth of cure.


Features include:
Soft-start ramp up mode minimizes stress at the restoration-enamel/dentin junction and reduces marginal gaps.
No noisy fan – achieves a higher light out without generating excess heat.
Ergonomic and lightweight design (144g / 5.1 oz.).
120 minutes of cure time from a full charge; 720 ten-second cures.
Built-in radiometer ensures the functionality of the light.
Smooth gloss finish makes cleaning fast and easy.
2-year manufacturer's warranty.
Safco Complete Satisfaction Guarantee
You are welcome to use the Radii-Cal LED curing light on a complete satisfaction guarantee basis; if you are not fully satisfied with this product,
return it within 30 days for a complete refund.
You may use one in your office on a trial basis; however, we can only accept the return of one unit in used condition.