Fusion™ S7
(Made in USA.)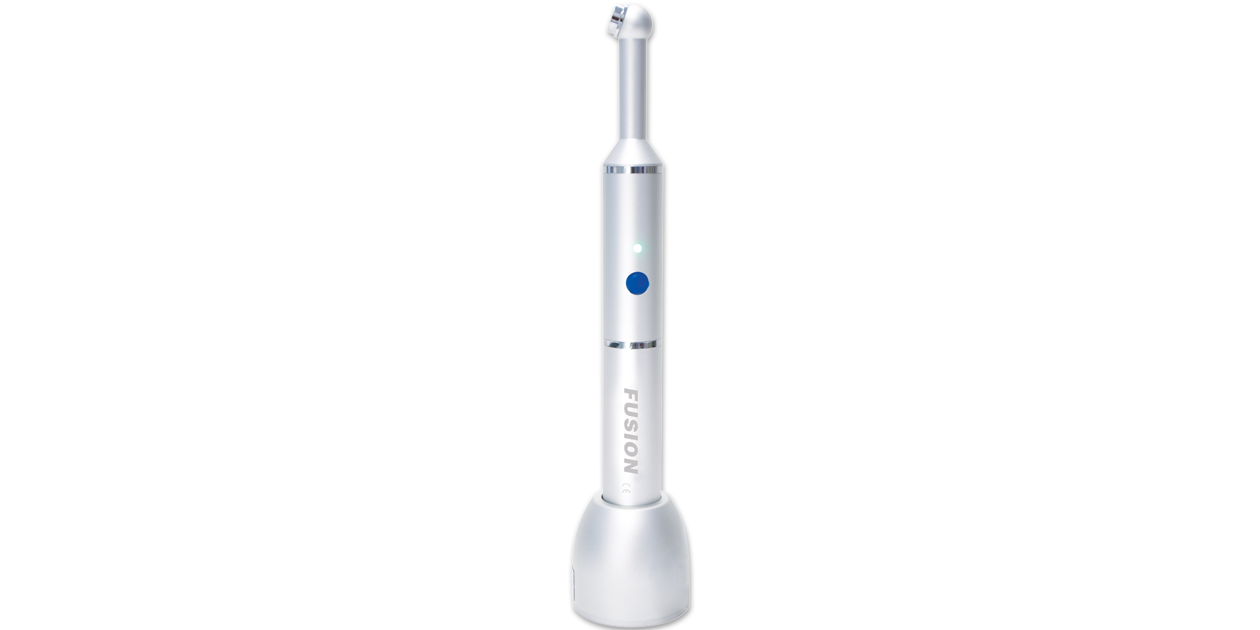 Product Details
The Fusion S7 is an economy version of the award-winning Fusion series, with the quality and performance of more expensive curing lights.
This light features 1,200 mW/cm2 power for a typical 10-second cure of all composites, 10mm wide tip, and easy one button operation. Lightweight, balanced and sleek, the Fusion S7 handpiece is made of solid metal modular kits with a personal touch and shock proof reliability.
Solid metal construction with shock proof durability
Modular and compatible with Fusion 1.0 (2008+) models
Easy operation with dummy one button operation (10s timer)
Lowest profile light probe that allows access anywhere
Cordless or corded with replaceable battery
1,200mW/cm2 collimated beam ensures 10 seconds fast cure
Specifications:
Broadband wavelength
420-490 nm
Light intensity
1,100 mW/cm2 (±20%)
Max. curing time (composites)
20 sec
Recommended curing time (A3 and lighter shades)
10 sec
Preset programs
1 program (10 sec)
Light probe
10mm
Weight
3.9 oz. (110g)
Power supply
Lithium ion battery
Capacity: 35-40 min. curing
Charging time: approx 90 min.
Manufacturer''s warranty
1 year (curing unit, power adapter, battery and charging stand)
Safco Complete Satisfaction Guarantee
You are welcome to use the Fusion S7 curing light on a complete satisfaction guarantee basis; if you are not fully satisfied with this product,
return it within 30 days for a complete refund.
You may use one in your office on a trial basis; however, we can only accept the return of one unit in used condition.