Elipar™ DeepCure-S
(Made in Germany.)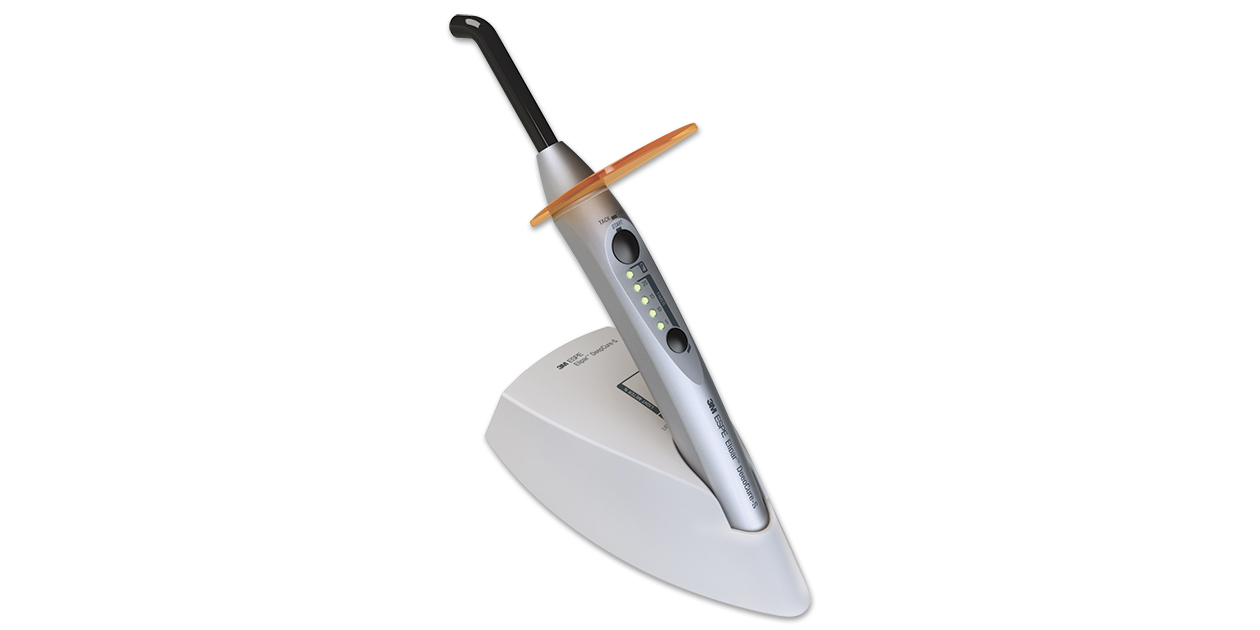 Product Details
A clinically better depth of cure, even when perfect light positioning is difficult. Helps to compensate for slight movements during curing.
With optimized optics, restorations will have a deep, uniform cure from center to rim, from surface to cavity bottom, and at clinically relevant distances.
Easy to use, clean and maintain:
Fast and easy cleaning and disinfection - sealed against contamination, with no seams or vents
Glass ceramic coating – protects against stain and fingerprints
Easy, no-tool, battery exchange, should replacement be necessary
Unique magnetic light guide mount for quick and easy attachment
The Elipar DeepCure-S is housed in durable, high-quality stainless steel, offering a great look, silent fan-free operation and confidence of polymerization deep in the cavity. 3-year manufacturer''s warranty on the unit; 1 year on the battery.
Specifications:
Broadband wavelength
430-480 nm
Max. light intensity
1,470 mW/cm2
Max. curing time (composites)
10 sec. for many composites
Preset programs
Pre-set cure times: 5, 10, 15 and 20 sec., continuous mode (120 sec.) and tack cure mode.
Light guide
10mm
Weight of handpiece (including battery)
250g
Power supply
Lithium-ion battery
Approx. 120 min. runtime.
Charging time: 90 minutes.
Manufacturer''s warranty
3 years (battery 1 year)
Safco Complete Satisfaction Guarantee
You are welcome to use the Elipar DeepCure-S curing light on a complete satisfaction guarantee basis; if you are not fully satisfied with this product,
return it within 30 days for a complete refund.
You may use one in your office on a trial basis; however, we can only accept the return of one unit in used condition.