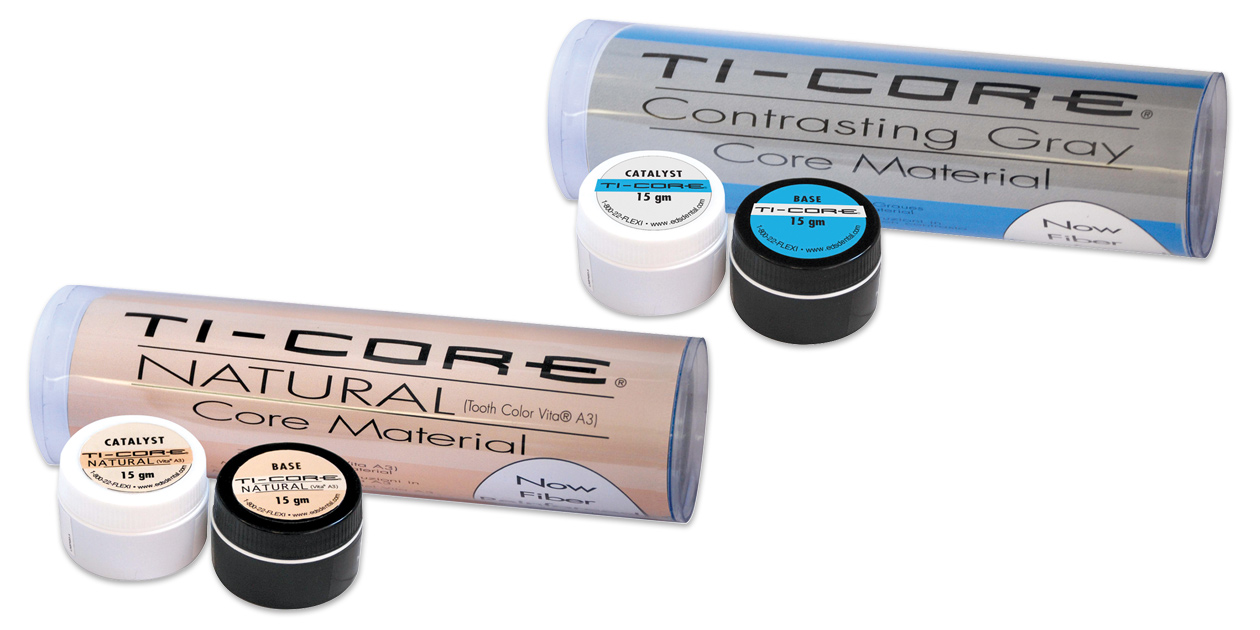 Qualifying purchase must be on one invoice.
Sunshine Act notice: Please note that dental product manufacturers are
obligated to report to the federal government a doctor's receipt of
certain types of gifts and payments, including gift cards. A gift must
be reported if the value is $10.49 or more, or if the gifts total $104.90
or more in one calendar year. This data will be released on a public
website on June 30, 2019.
Product Details
Self-cure composite core material provides a solid, long lasting core restoration. Reinforced to achieve compressive strength similar to dentin. Resists ditching and grooving during preparation. Proven 5-year fluoride release. Radiopaque & syringeable.
Contrasting Gray - Titanium-reinforced.
Natural tooth shade - Lanthanide-reinforced.