Miracle Mix®
(Made in Japan.)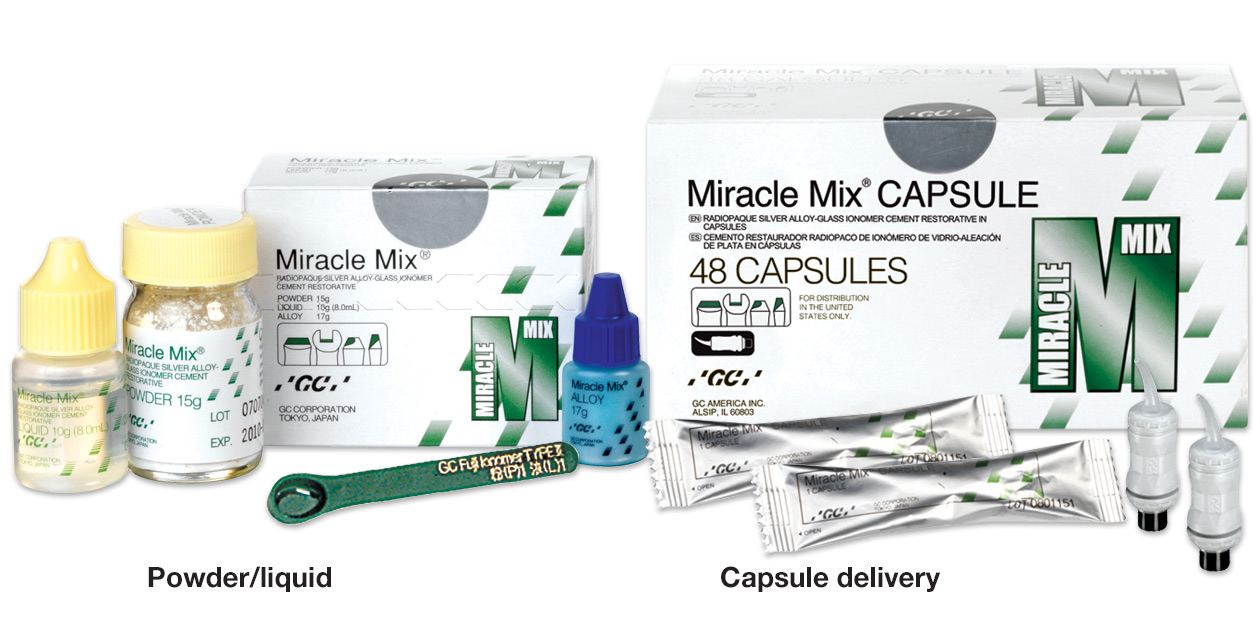 Free item will be of equal or lesser value to lowest price purchase item.
You may mix and match among any of the following products:
Core Materials: Miracle Mix. Filling Materials: Equia Forte, Fuji II,
Fuji II LC, Fuji IX GP, Fuji IX GP Fast, Fuji IX GP Extra,
Fuji Automix LC Starter Kit, Fuji Filling LC, GC Self Conditioner,
GC Cavity Conditioner.
Sealants: Fuji Coat LC, Fuji Triage.
Product Details
Exceptionally durable metal-reinforced glass ionomer crown and core build-up material. Chemically bonds to tooth structure and metal pins and posts; eliminates the need for crown forms, matrices, or undercuts. High fluoride release. Radiopaque.