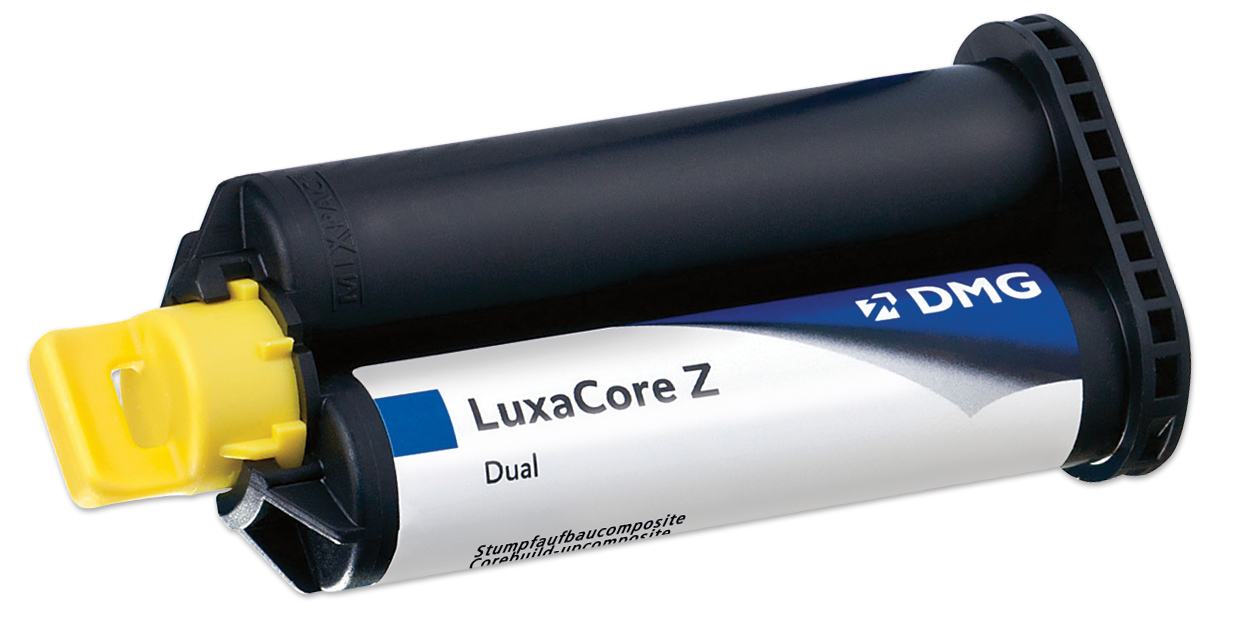 Product Details
LuxaCore Z Dual - One material for core build-ups and post cementation.
Cuts remarkably like dentin.
Exceptionally high compressive strength for enhanced stability.
Patented nanotechnology prevents particle agglomeration.
Smoother material with enhanced flow and handling characteristics.
Film thickness of precision cement.
Perfect properties, even when used as a post cement.
More stable, firmer, easier to form core build-ups
Automix cartridge uses DS24 gun marked 1:1/2:1.