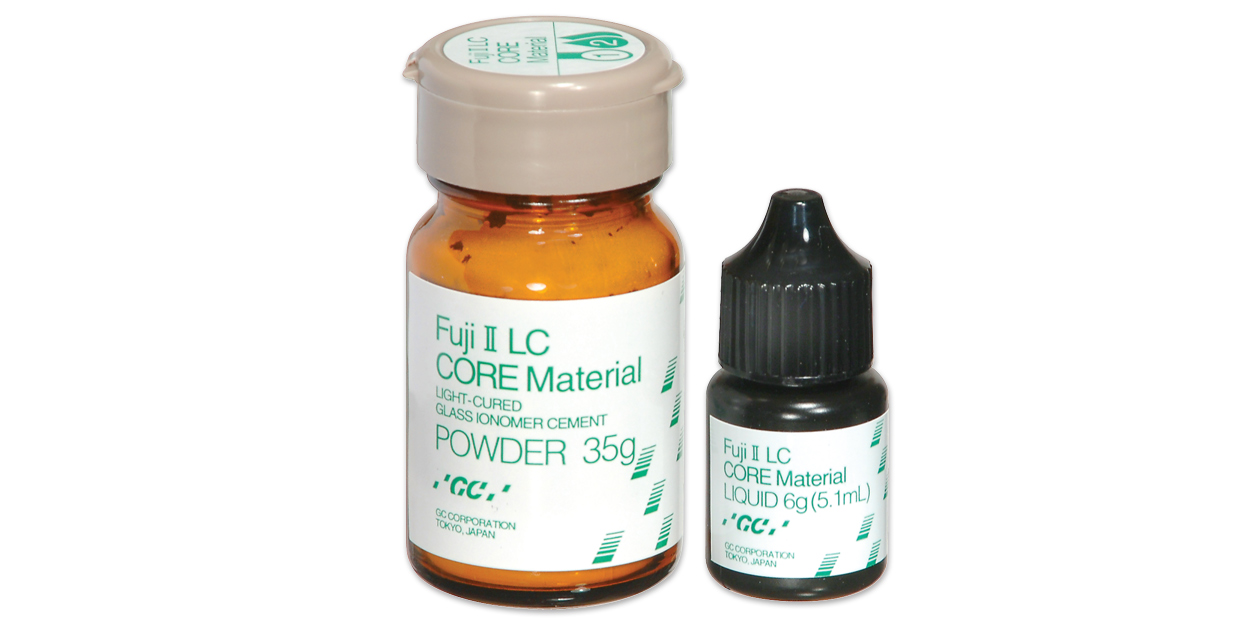 Free item will be of equal or lesser value to lowest price purchase item.
Offer includes Miracle Mix, Fuji II Core, Fuji II, Fuji II LC, Fuji IX GP,
Fuji IX GP Fast, Fuji IX GP Extra, Fuji Filling LC, GC Self Conditioner,
GC Cavity Conditioner, Fuji Coat LC, Fuji Triage.
Product Details
Triple-cured resin reinforced glass ionomer crown and core build-up material. Light cures in 20 seconds. Blue shade. Toothlike coefficient of thermal expansion. May also be used as a base under composite resin and amalgam or as a temporary restorative. Radiopaque. Releases fluoride.