Encore SuperCure®-Q
(Made in USA.)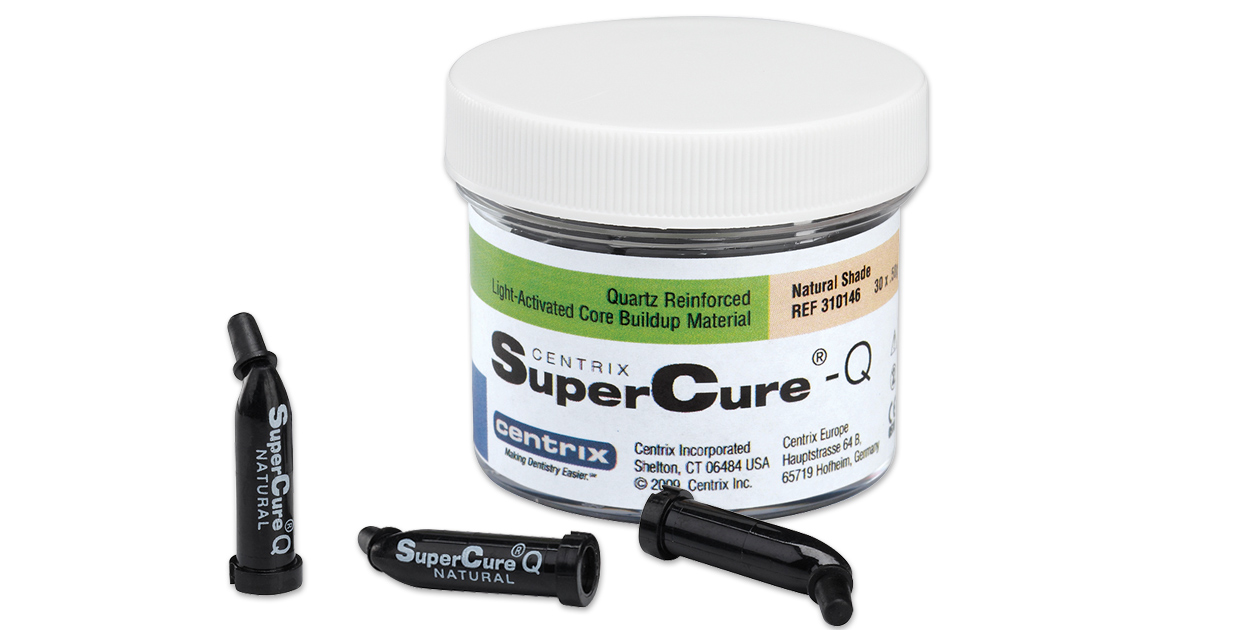 Free item will be of equal or lesser value to lowest price
purchase item.
Product Details
Similar to original SuperCure, but reinforced with quartz glass filler to cut harder than dentin. It preps noticeably harder than the original, to reduce the chance of ditching in critical areas.
You get the same deep curing, high strength buildup as the original formula, in a new, harder cutting version.