Core Paste® XP Syringe
(Made in USA.)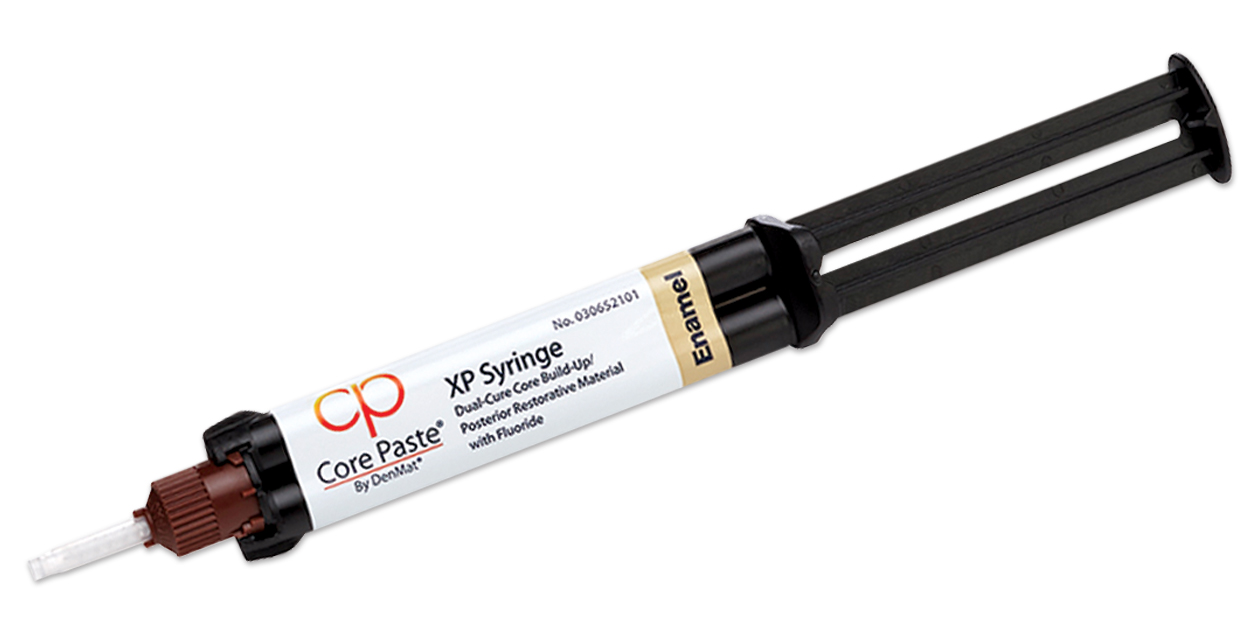 Prices shown reflect 15% discount.
Product Details
Dual cure composite core build-up material in an automix syringe. Specially developed for high-strength core build-ups and the cementation of posts and pins. Radiopaque.
Refrigeration suggested; this product is stored under refrigeration at Safco.
Reviews
Core Paste XP Syringe
earned 3.8 stars out of a possible 5.0.
The white shade achieves a dentin-like surface hardness at 24 hours when light-cured. Enamel shade is also a reasonably good blend with tooth structure.
Considered slightly runny. Only one version matches the hardness of dentin. Exotherm moderately high. Only available in dual-barrel syringes.
With a name that defined this category for many years, it must be good, but achieving a more dentin-like hardness across-the-board would make it better.
©REALITY Publishing Company 2/16/12 website update