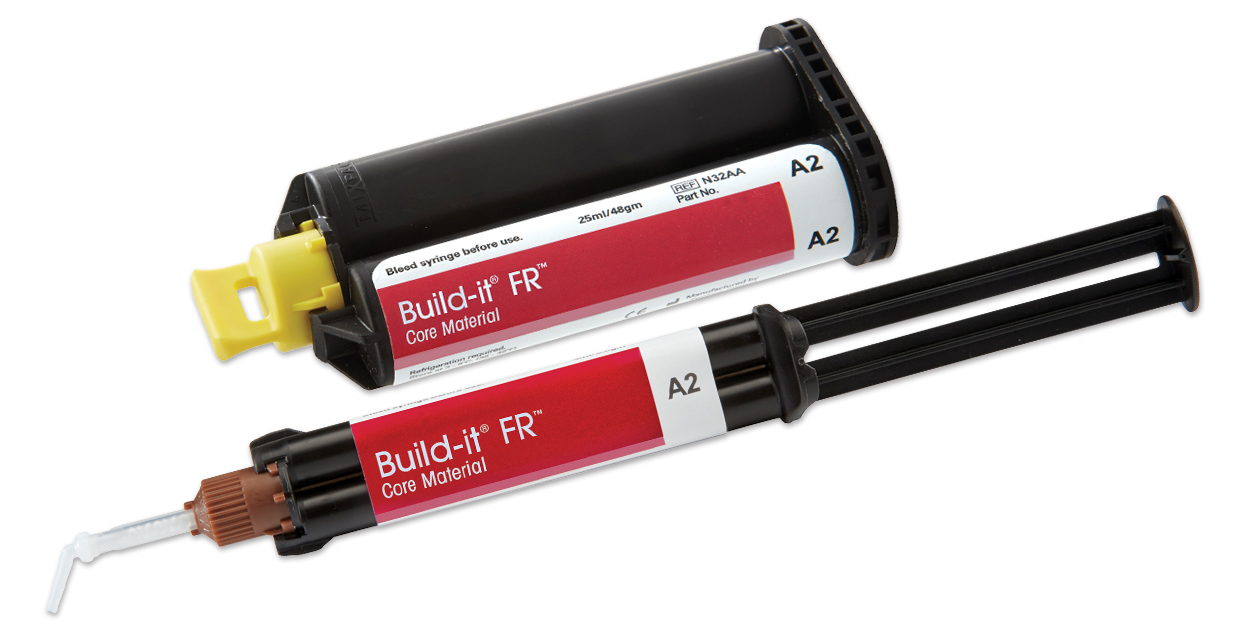 Watch Product Video(s)
Read Product Review(s)
Product Details
Dual-cure glass fiber filled core material provides a compressive strength of 320 MPa for a strong, reliable foundation for indirect restorations.
Self-cures in minutes or light-cures in seconds to a rock-hard consistency. Cuts like dentin without ditching. Contains fluoride and is radiopaque.
Refrigeration required; this product is stored under refrigeration at Safco.
Clinical Evaluations
Build-It FR
earned 4.1 stars out of a possible 5.0.
Minimal slumping tendencies, exceeds dentin hardness on surface when light-cured, and has the most shades in this category, with A2 and A3 being good dentin matches. Available in dual-barrel syringes and cartridges. Inexpensive.
One evaluator considered it too runny. No shades quite reached dentin hardness @ 7mm, although a few came close. Exotherm relatively high. Scrape tests just mediocre for A shades and poor for the others.
Inexpensive material with dispensing options and good surface hardness when light-cured.
©REALITY Publishing Company
Volume 22 (2012)
www.realityratings.com