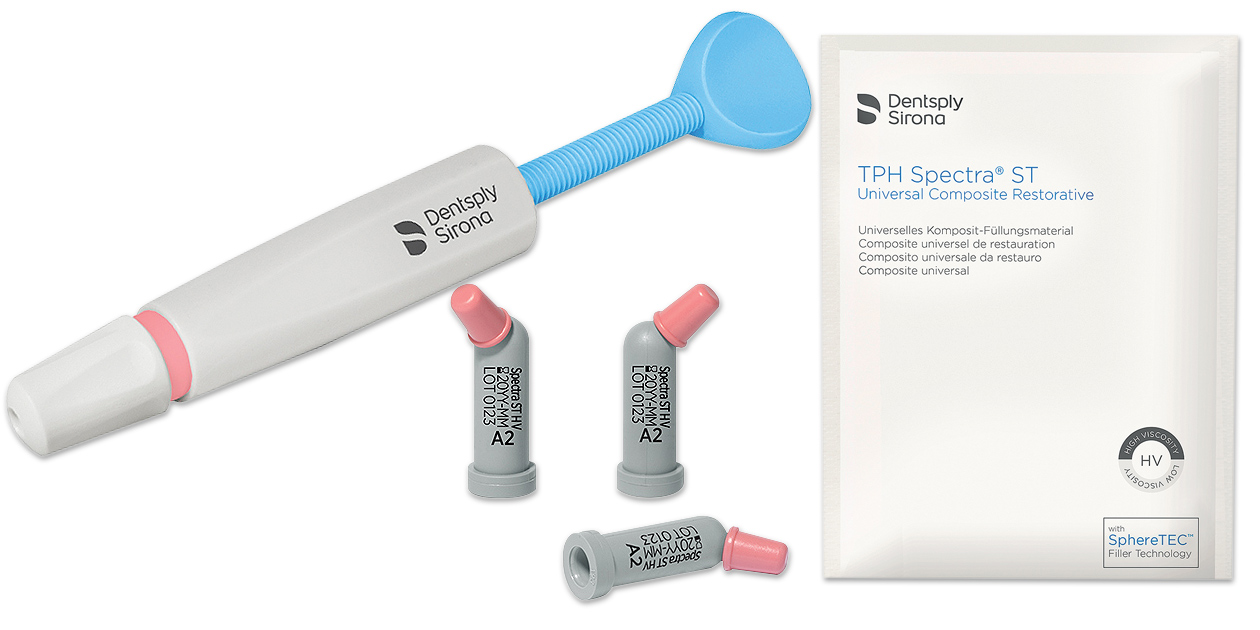 Free item will be of equal or lesser value to lowest price purchase item.
Product Details
Universal composite restorative material indicated for anterior and posterior restorations of all cavity classes. It offers excellent physical properties, brilliant polish and clinical longevity.

The new formula combines the proven and trusted performance of TPH Spectra resin with innovative SphereTEC™ (ST) filler technology. This technology has further optimized handling that is non-sticky with improved sculptability and slump resistance. It has a simplified shading system covering the full VITA range with just five shades, and enhanced durability and speed of polish, all while maintaining excellent stain resistance.

Available in 2 viscosities:
LV (Low Viscosity) – creamy, spreadable consistency
HV (High Viscosity) – firmer and more packable.
With TPH Spectra ST, you only need 5 shades to cover the entire 16-shade VITA® range:
| | |
| --- | --- |
| TPH Spectra ST shade | VITA shade coverage |
| A1 | A1, B1, C1 |
| A2 | A2, B2, D2 |
| A3 | A3, C2, D3, D4 |
| A3.5 | A3.5, B3, B4, C3 |
| A4 | A4, C4 |