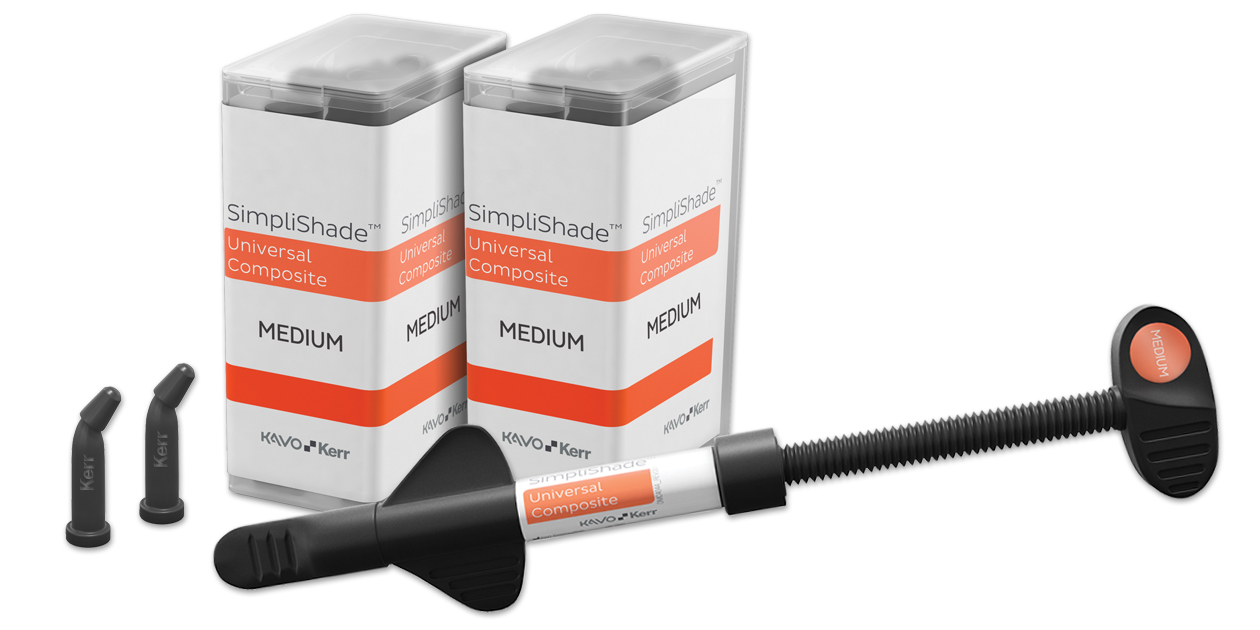 Free item will be of equal or lesser value to lowest price purchase item.
Product Details
Light-cured resin-based nano hybrid restorative formulated with Adaptive Response Technology (ART) to cover all 16 VITA shades in just three primary shades. Features excellent blending, handling and esthetics.
Indicated for all cavity classes in anterior and posterior teeth, as well as for repair of enamel defects, provisionals and porcelain restorations, minor occlusal build-ups, and incisal abrasions.
Composite
Shades
VITA Shade Guide
Equivalent
Light - LT
A1, B1, B2, C1, D2
Medium - MD
A2, A3, C2, D3, D4
Dark - DK
A3.5, A4, B3, B4, C3, C4