3M™ Paradigm™ Nano Hybrid Universal Restorative
(Made in USA.)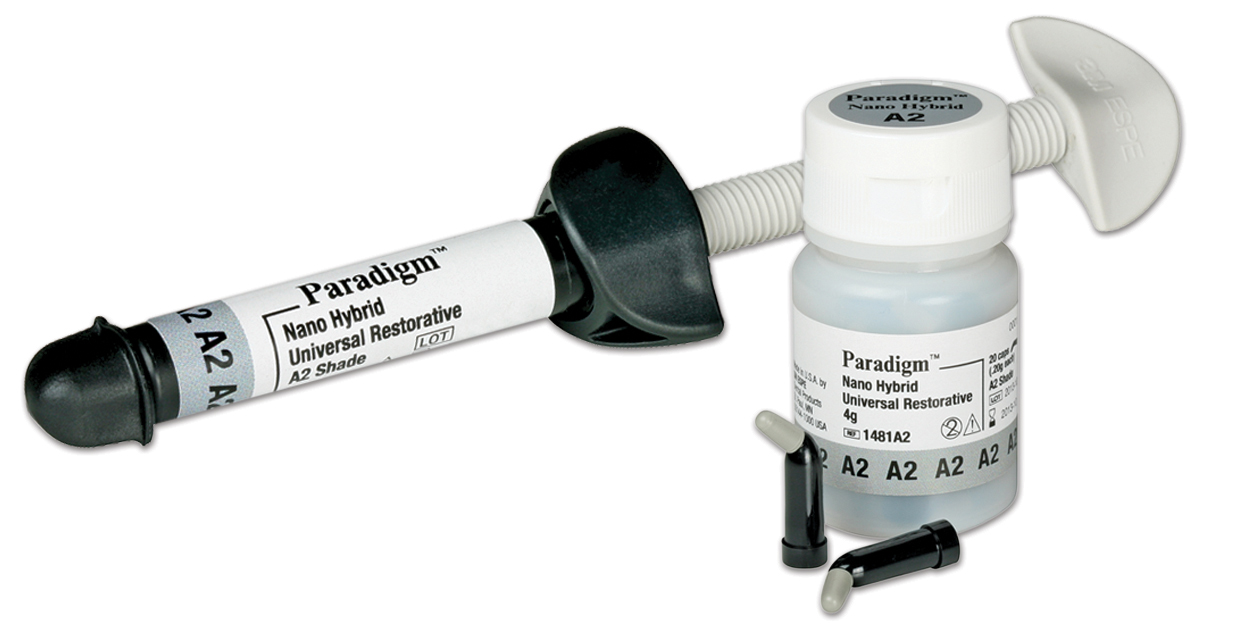 Free item will be of equal or lesser value to lowest price purchase item.
Click the Mix N Match Sale ad below to see all of the included products.
Product Details
The Paradigm brand from 3M offers you:
3M quality
Affordable prices
Reliable performance
Refusal to compromise

Truly universal restorative is indicated for direct anterior and posterior restorations. Unique blend of particles allows for easy handling, outstanding wear resistance and excellent polishability. Other indications include occlusal surfaces, core build-ups, splinting and indirect restorations.