3M™ Paradigm™ Nano Hybrid Universal Restorative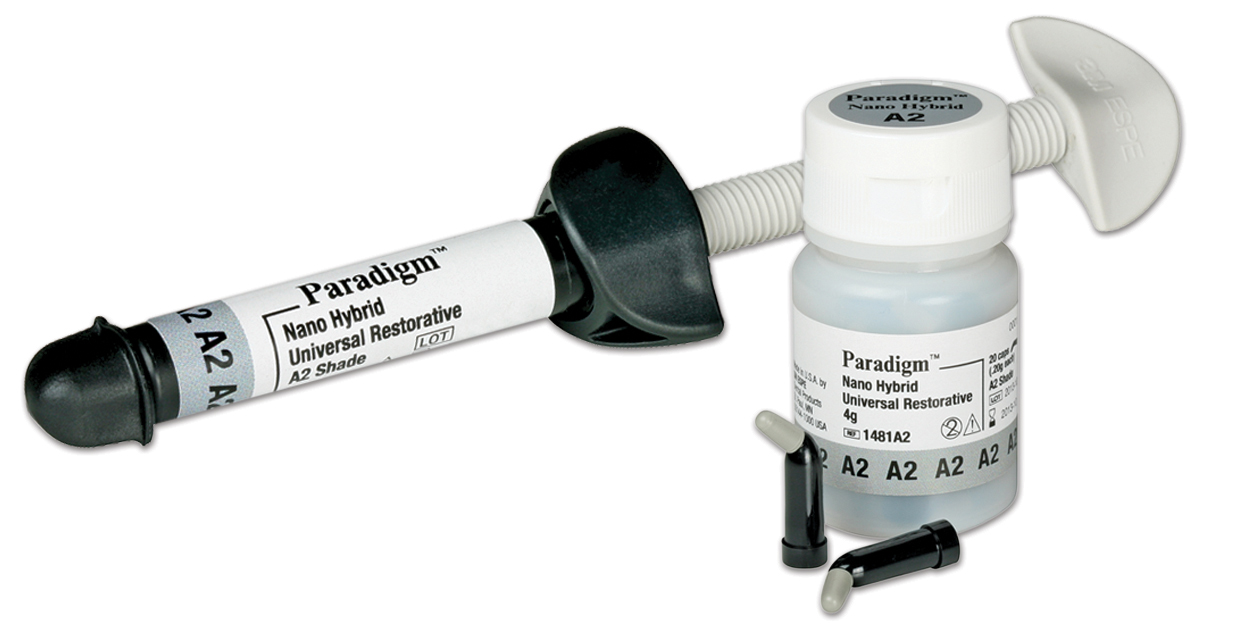 Free item will be of equal or lesser value to lowest price purchase item.
Product Details
Truly universal restorative is indicated for direct anterior and posterior restorations. Unique blend of particles allows for easy handling, outstanding wear resistance and excellent polishability. Other indications include occlusal surfaces, core build-ups, splinting and indirect restorations.
Easy to polish.
12 shades that cover most dentists' daily needs.
Fluoresces.
Great handling without slumping or sticking to instruments.
Easy to use in posterior and anterior restorations.
Good fracture toughness, strength and wear resistance.