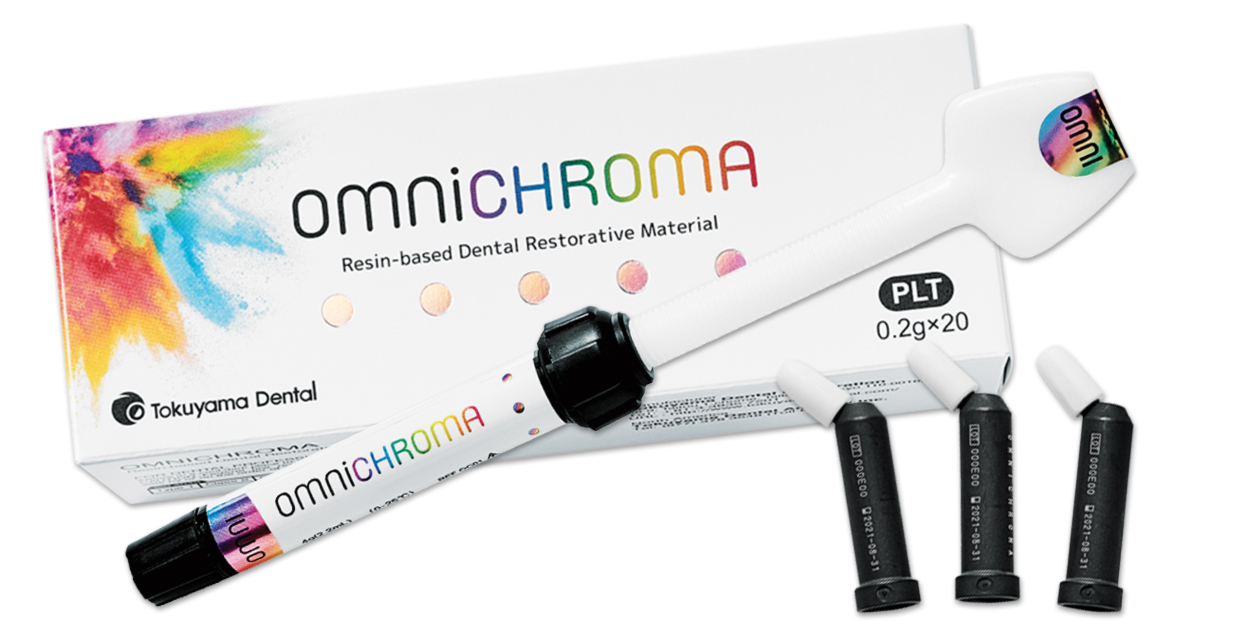 Limit 3 free refills per office. Free item will be of equal or lesser value
to lowest price purchase item.
Product Details
Just One Shade to Match All Patients!
Groundbreaking universal composite utilizes Smart Chromatic Technology to esthetically match the entire classical VITA shade range with just one shade.
Unprecedented shade-matching ability and esthetics.
Exceptional handling, polishability and strength.
Decreases the cost of inventory and expiration of incidental shades.
Reduces the chair time spent on shade-matching procedures.
Use Omnichroma blocker in conjunction with Omnichroma composite for the direct restoration of extensive Class III and IV cavities. It can be used as a lingual layer to prevent shade-matching interference, to mask slight staining, or to reconstruct a highly opaque tooth.