IPS Empress® Direct
(Made in Liechtenstein.)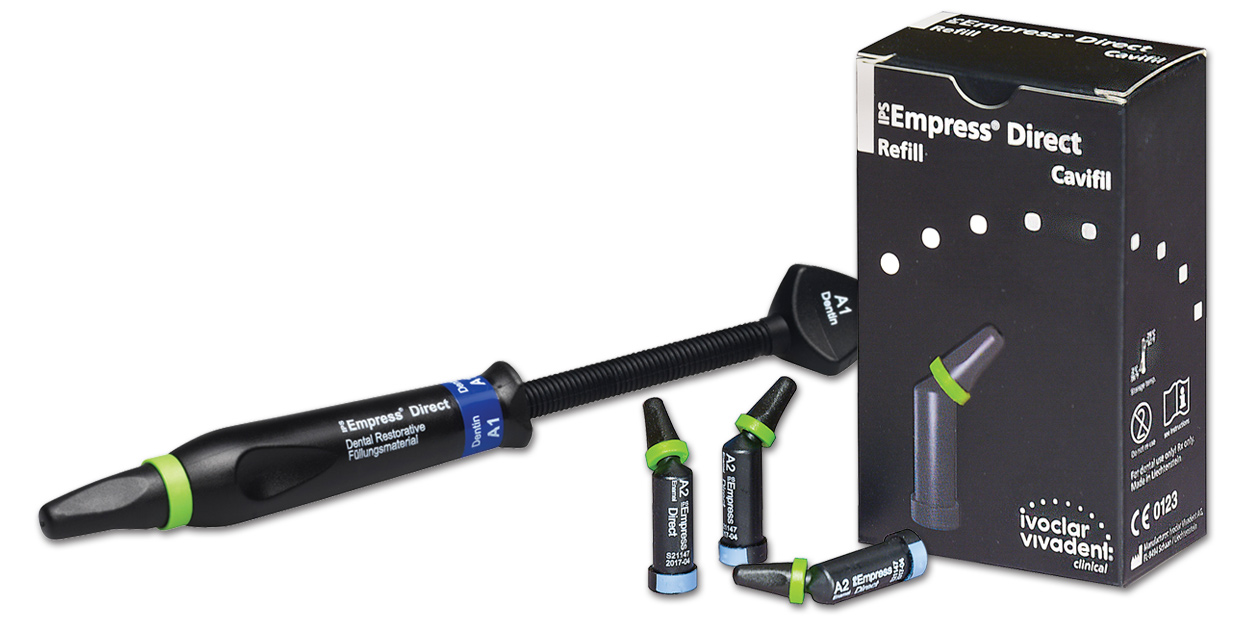 Watch Product Video(s)
Read Product Review(s)
Product Details
Nano-hybrid, light-cured resin filling material for direct restorations. The true-to-nature shades and calibrated translucencies eliminate the need for complicated 'recipes'. Dentin shades feature more saturated chroma generating the basic color of the tooth from within, while the translucency of the enamel shades has been adjusted to provide a natural depth to the restoration, diffusing the color of the dentin, similar to natural tooth structure. High radiopacity.
Clinical Evaluations
IPS Empress Direct
earned 4.3 stars out of a possible 5.0.
Really nice shades with more than enough options, versatile opacities and blending properties. Shades match its unique guide. Polishes beautifully and seems to maintain the gloss over time. More working time than most composites. Minimal porosity. Cures to 80%. Shrinkage is relatively low. Most evaluators (89%) considered it to be better than 4 Seasons, while the other 11% could not tell the difference between the two products. Packaging is Euro-cool.
Handling was not universally praised, with almost half of the evaluators considering it to be too sticky and not very brushable. Consistency was also panned by half of the evaluators, with some thinking it is too stiff and others found it slumps. The thickness factor could pose a problem in small preps. Fluorescence was not "lifelike" as promised – it appears much lighter than tooth structure.
Could be the best product in this category when pure esthetics is concerned (except for fluorescence), but its handling could definitely be improved.
©REALITY Publishing Company
Volume 22 (2012)
www.realityratings.com