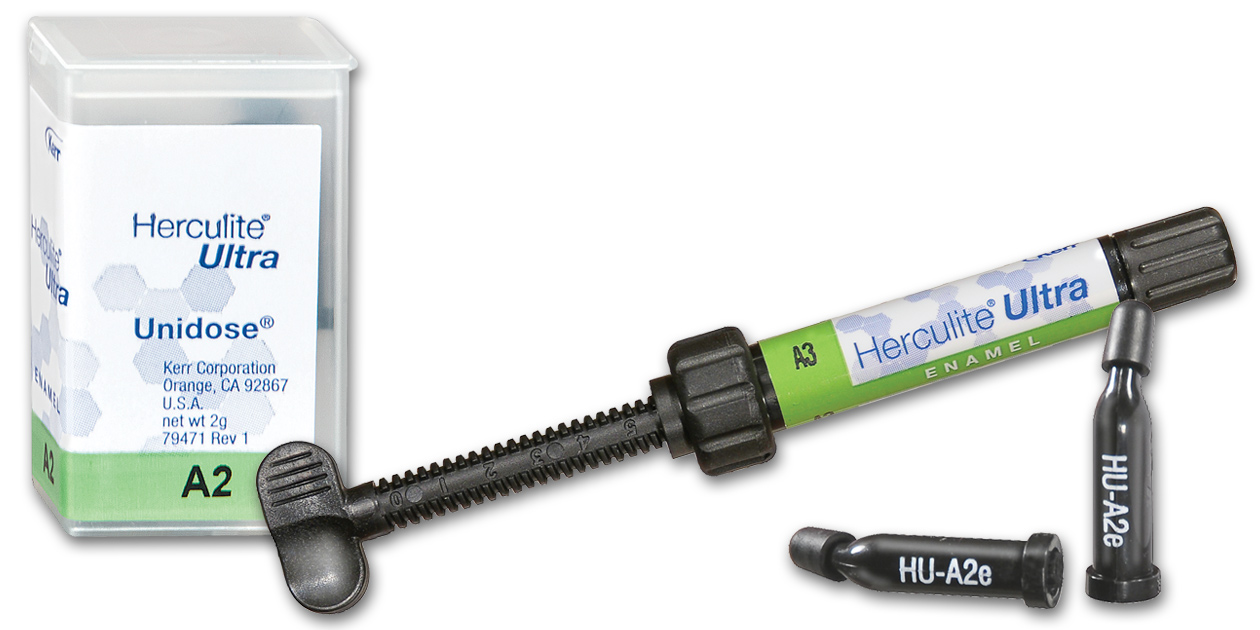 Watch Product Video(s)
Read Product Review(s)
Product Details
This innovative nanohybrid composite offers advanced nanofiller technology that delivers superior esthetics and optimal handling. Features the high polishability, chameleon-like blending, and strength and endurance that are unique to the Herculite brand. Herculite Ultra improves the lifelike appearance of the final restoration by replicating the opalescence and fluorescence of the natural tooth.
Non-slumping. Superb ease of placement.
Maintains lifelike luster long after initial restoration.
High wear strength and mechanical properties for durable, long-lasting restorations.
Optimized filler size for superior tooth-blending effect.
Simplified shade system is ideal for the general practitioner. Beautiful restorations can be achieved from a single shade.