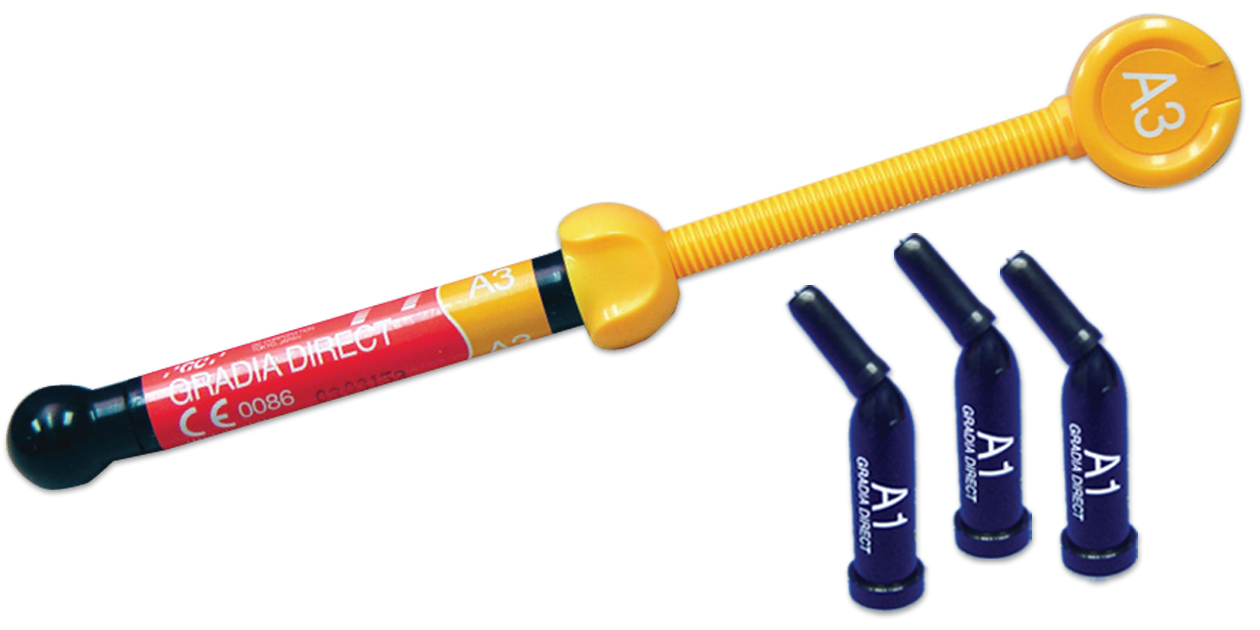 You may mix and match Gradia Direct and Gradia Direct X refills to qualify
for this offer. Free item will be of equal or lesser value to lowest price
purchase item.
Product Details
Light-cured micro-filled hybrid resin composite provides outstanding esthetics without sacrificing strength, durability and longevity. High fracture toughness. Very durable, exceptionally resistant to occlusal wear, yet kind to opposing dentition.