Estelite Omega®
(Made in Japan.)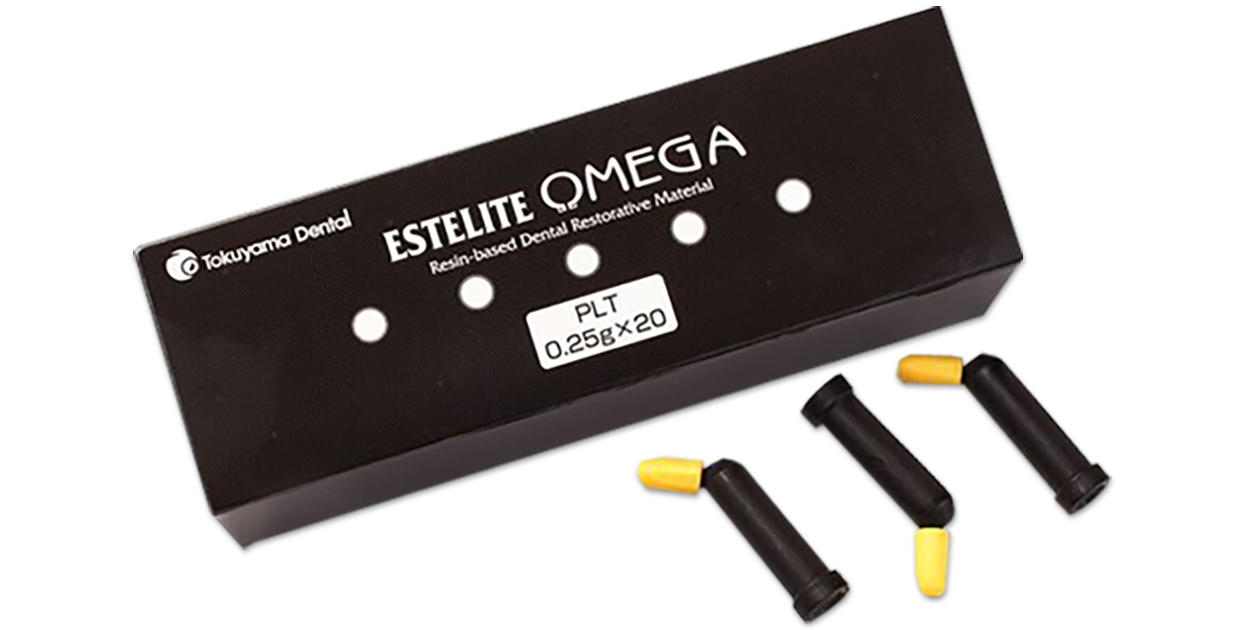 Limit 1 free refill per office.
Limit 1 free refill per office.
Product Details
A premium polychromatic resin-based universal composite system conceptualized and crafted to simplify high esthetic restorations that mimic the opalescence of natural teeth, providing recreation of hue, chroma and value.
Estelite Omega's custom shade guide allows you to build and personalize your own guide according to your composite preferences. No more guessing when choosing your composite shade. Customize your palette and create the exact shade of your composite. Each shade guide is created with the actual restorative materials to provide the best match.