Clearfil Majesty™ Posterior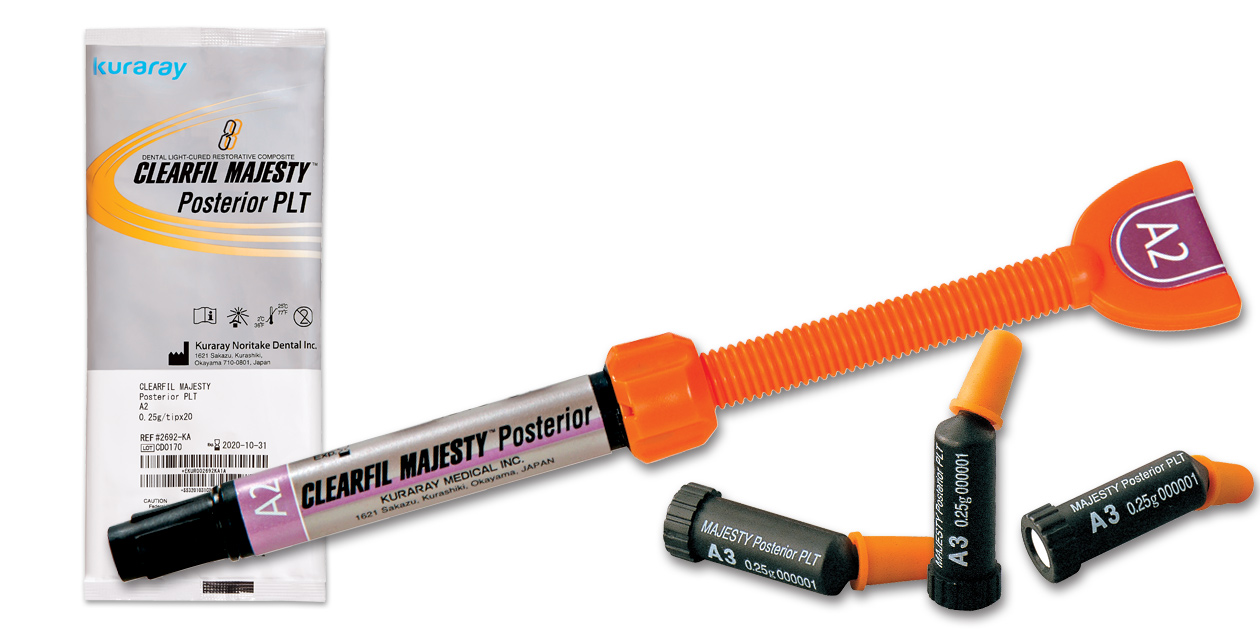 Free refill will be of equal or lesser value to lowest price purchase
value to lowest price purchase refill.
Product Details
Light-cured, nano-superfilled, highly radiopaque restorative composite resin. For direct restorations of anterior and posterior teeth. Consists of 92% filler weight to help rebuild and reinforce posterior teeth.
Clinical Evaluations
Clearfil Majesty Posterior
earned 4.0 stars out of a possible 5.0.
Best depth of cure and exceeds even 90% cure in proximal box in only 20 seconds, second lowest shrinkage, very low porosity, exceptional handling, very good polish, adequate shades.
Not as packable as expected. Fluorescence is poor – it appears much darker than tooth structure. Why call it posterior when directions say it can also be used anteriorly?
As long as you don't care about fluorescence, this product excels in virtually all other ways as a posterior restorative.
©REALITY Publishing Company
Volume 22 (2012)
www.realityratings.com